At this point, you're likely tired of perusing articles online about Android 10 gesture navigation. It appears as though no one truly loves it, Google just can't get it right, and nothing the company can do fixes things. This is doubly true if you're one of the people who have no issues with the present gesture navigation solution in Android. With this in mind, rather than ranting about a feature that appears as it's incomplete and has no heading, how about we talk about the stuff to fix everything unequivocally. Complaining about gestures doesn't help and no one is listening in any case.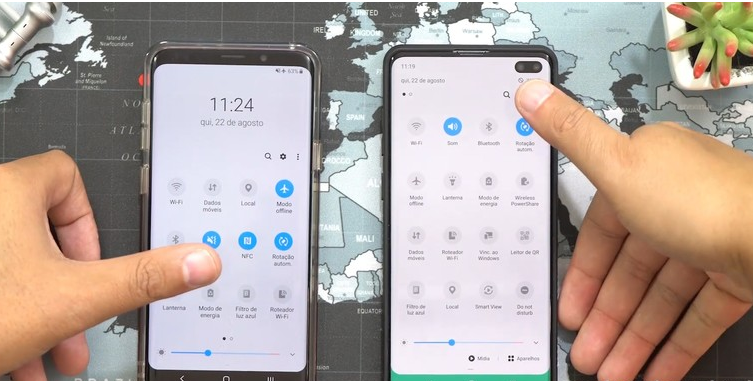 For starters, looking at companies like OnePlus or Samsung and saying that there are better gesture-based systems out there isn't useful here. Those may work okay for the companies being referred to and people can prefer them over Google's solution, yet something like moving about the home screen on your phone or navigating through an app should be reliable over the whole stage. You can't anticipate that developers to cater to every individual brand, nor would you be able to anticipate that a buyer should be content with another phone if they have to relearn how to use the fundamentals. Navigation should resemble warnings and the fundamentals should be the equivalent regardless of which brand you become tied up with.
Something else to acknowledge is that a few motions should could easily compare to other people. Seeing which applications are presently running isn't something you'll do so regularly as swiping back or swiping home. The motions for these "significant" things should be simple and work on each screen. Envision watching a full-screen video or playing a full-screen game and you can't swipe to get the warning shade or to return home, and you'll comprehend what I'm stating here. To me, Google using either side of the screen as an approach to swipe back bodes well along these lines, regardless of whether it interferes with the menu for an enormous level of the applications in the Play Store.
All gestures are equivalent yet some are more equivalent than others.
Those applications are things that can be — no, ought to be — fixed in case we're to go button less on our phones. Predictable and performance motions on a phone amount to nothing if things don't work a similar way when you have an application open. Google can handle this issue by taking a position that would be disagreeable, yet vital — power designers that assemble applications to pursue a lot of severe rules about where and how route focuses are put. You don't need to stress over where to put the handles of your swipe back motion if there is no cheeseburger menu to stress over. So dispose of burger menus.
This sounds cruel, but at the same time it's a motivation behind why organizations like Samsung (and Apple, obviously) appear to have better accomplishment with signals. The majority of the applications on another Galaxy S10 are worked by Samsung and written to work superbly with the organization's signals. Samsung can't control all the applications in Google Play, however the ones individuals use regular work since designers can't bear to let their applications not deal with 66% of the phones on the planet. Those equivalent engineers would change how applications work to fit in with Android-wide motions if they needed to, as well.
No one needs to see google take an overwhelming hand with regards to the Play Store. It might be Google's infant and nothing about it is open or free, however having such an extraordinary decision and determination is the thing that makes it incredible. Yet, if Google truly needs motions to work, at that point it needs to accomplish something.
What's more, it can begin in its very own play area.