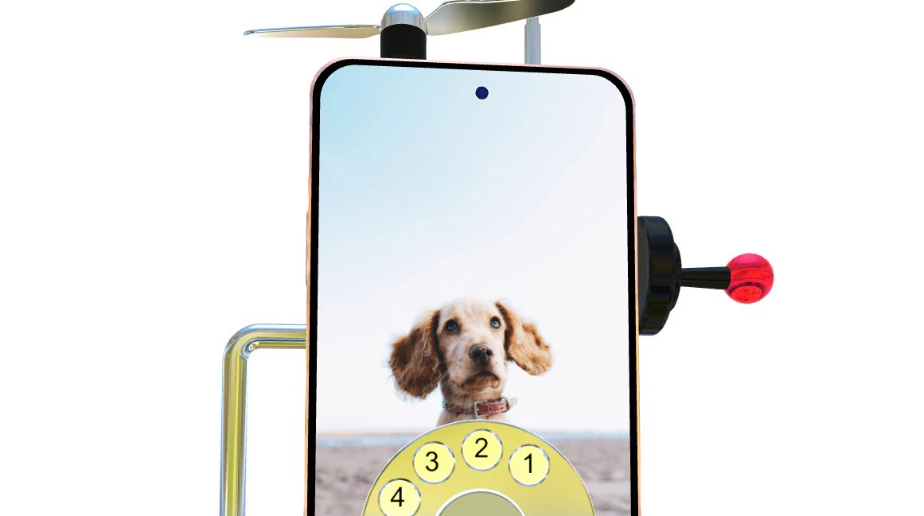 Apple's newest iPhone 14, will be unveiled in its final form on September 7. Even before it's officially unveiled, it's already been the subject of much speculation and speculation-fueled criticism.
The design is the major topic of discussion since, although the notch introduced with the iPhone 14 would be gone, it would be replaced with a system of holes in the display. This is a wager that has been made by other gadgets before. And if you count yourself among those unsatisfied, you're in luck: there's a website that lets you add all sorts of fantastical features to your iPhone design.
Also read: iPhone 13 and 14 should disappoint in terms of news, analysts suggest
This website lets you design a weird iPhone 14
Design the Next iPhone by neal.fun displays a flat iPhone with only the body and screen. At the bottom are the camera, notch, lightning port, and other features. Simply drag each of them into your basic model, then move it.
All these pieces may go on the iPhone's sides, back (particularly the cameras), and screen. It's a great method to submit Tim Cook your dream design through email.
Surreal components must be emphasized together with the camera, side buttons, and loading mechanism. The iPhone can have wheels, a steering wheel, and a propeller. It's a terrific approach to bring an iPhone to life that may never be onstage.
The really funny thing is that you can give this team an animation by clicking on the Present button that is in the upper right. The gadget will move and Tim Cook's silhouette will emerge on the right with audio from his speeches.
You may download and save this video. You can then post it on social media and with others to show them what your perfect iPhone might look like, even if it incorporates futuristic components like a steering wheel or wheels.