When picking a Note 10+ case, a clear case appears the natural decision, particularly if you decide for the rainbow refracted Aura Glow— or considerably progressively selective Aura Blue — yet clear cases have a notoriety for being lighter protection, something the vast majority of us can't afford with a phone this huge and this costly. Fortunately, there are more and more durable clear cases available these days, Ringke makes one that's as easy on the eyes as it is on the wallet without holding back on strength.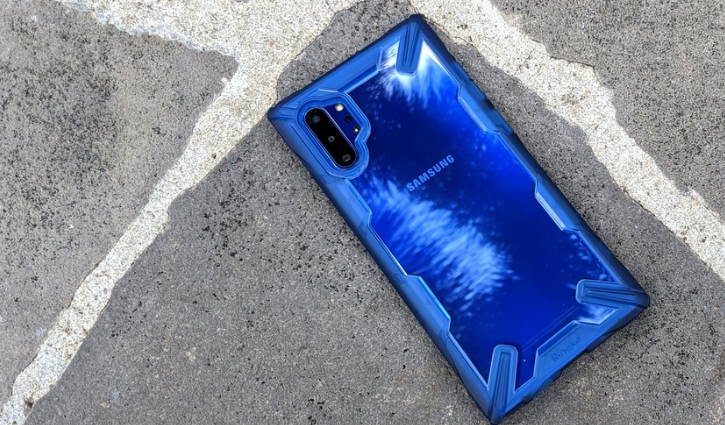 Strong Note feature
Ringke Fusion-X Galaxy Note 10+ Case
The showiness of a clear case, the security of a hybrid
With powerful bumpers and air cushions, some strong shading alternatives — including an extra-grippy camo — and Ringke's demonstrated durability, this is an unmistakable case that is definitely not dainty.
The Good
Durable without being stiff
Grippy but not sharp edges
Doesn't add bulk
Nice color and camo options
The Bad
Ringke Fusion-X Galaxy Note 10+ Case What I love
This case drives our Best Galaxy Note 10+ Cases roundup for a reason: it looks cool, feels incredible, and costs not as much as pizza night for the family. The blend of strongly shaded TPU guard with a reasonable, hard backplate isn't actually new, however it is splendidly executed for the Note 10 and its refracted glass backs. My Aura Blue doesn't get very as kaleidoscopic as the Aura Glow the majority of my colleagues are shaking, however it still features the refractions and reflections while shielding it from scratches and slips.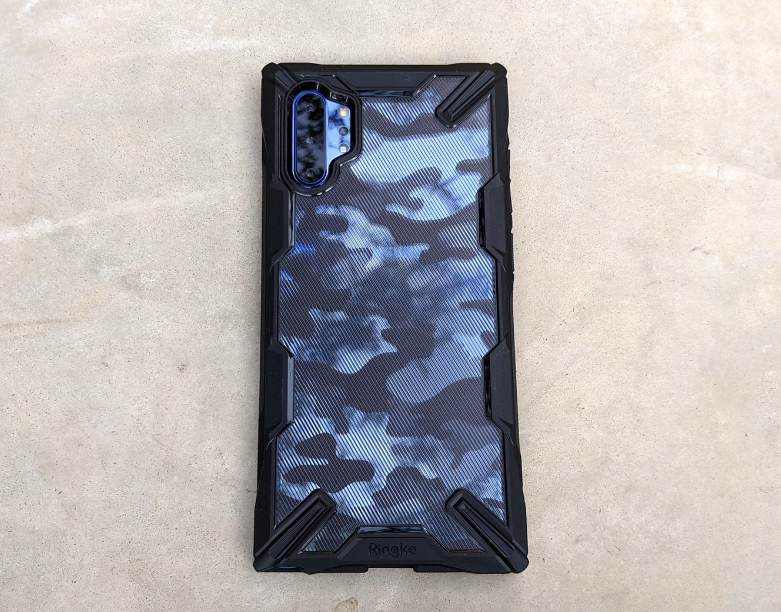 The TPU guard here looks firm and tense and buff, however it's as yet adaptable enough to make getting the Note 10+ all through the case a breeze while clutching the phone all around ok to soothe any worries that the phone is going to fly out during normal use. While the protection and the air-padded corners are very rakish, the case doesn't feel sharp or awkward in the hand, in reality it feels rather pleasant. Port patterns are wide enough for my USB-C to USB-A connectors, and the S-Pen is still simple to remove while as yet shielding that corner from drops.
The camo form of this case includes more grasp than the conventional clear models — and its plan darkens smircesh within or outside of the case — yet the printed backplate appears to gather residue and soil particles somewhat more rapidly, too. I like these printed choices, however the Note 10+ has less alternatives than the Galaxy S10 rendition does.
Ringke Fusion-X Galaxy Note 10+ Case
I've got more than two dozen cases around my work area for the Note 10+, yet the Fusion-X was the principal case I put on and has been the situation I hold returning to in the wake of swapping cases for pictures or tests. It's grippy and shows off the back without getting excessively cumbersome or excessively hardened. It's the best of the two universes, fitting for a case called Fusion.
For $13, it's difficult to show improvement over this for a substantial clear case, and between the Fusion-X's style and strong substance, this is a case I'm very certain I will return to on numerous occasions during my utilization of the Note 10+.