It's a little over a week before the V30 finally gets official by LG. The South Korean giant will be attending IFA 2017 in an event scheduled for the 31st. However, as of today (22), some lucky consumers will be able to get their hands on the great news of the company.
LG is recruiting 500 consumers in South Korea to test the V30 by August 28. To participate you must complete a questionnaire with personal information and those selected will receive the device to test for a week.
LG conducted the same process with the G6 at the beginning of the year, where 200 thousand interested parties signed up, but only 210 were selected. Perhaps the expectation for the V30 is greater since this flagship will come with the Snapdragon 835 chipset, which should have been used in the G6.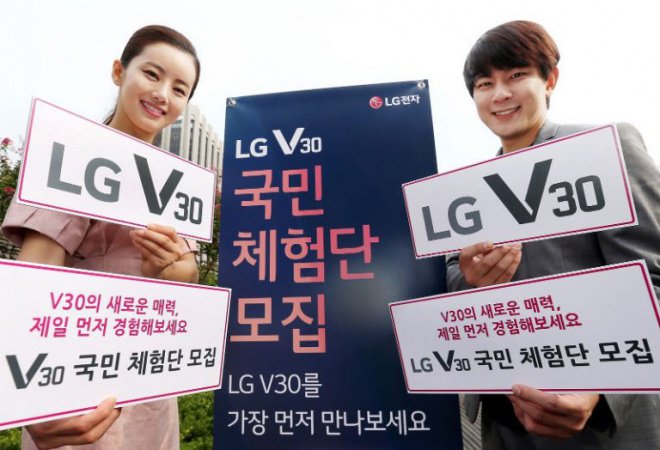 The device appeared in benchmark last month confirming the presence of the latest hardware from Qualcomm and revealed that the V30 will come with 4 GB of RAM. It is not yet clear if we will have another variant, possibly some model restricted to Korea with 6 GB of memory.
LG has gradually been promoting its new flagship, where it recently revealed the process of developing the wallpaper to be debuted with the device. While we do not have the design confirmed by the manufacturer, what we see are renderings that show a device with edges thinner than those of the G6.
What are your expectations for the LG V30? Do you expect this to be released in the US or is the G6 still a great flagship option? Leave us your comment below.
See More At TechWikies.