Do you remember Bixby? No problem if it is not fresh in memory since one of its main functions had not yet been released to the public. This has just changed: Samsung has released the voice capabilities of its virtual assistant in more than 200 countries around the world.
Do not get too excited if you own a Galaxy S8, Galaxy S8 Plus or Galaxy Note FE or Galaxy A7 2017 – the handsets that support Bixby – there are only two languages supported by it; Who speaks English or Korean can now communicate with the smart digital secretary.
Updating
The update appears soon after entering the Bixby interface. When you finish downloading and installing the files needed for the update, you must choose between English and Korean as the default wizard language. Then you can choose to unlock the phone using only your voice.
Before you begin using it, you must "train" the assistant to recognize the tone of your voice and the way words are spoken. The process starts when the center button is pressed; She asks for phrases to be spoken at a constant speed and in an empty room.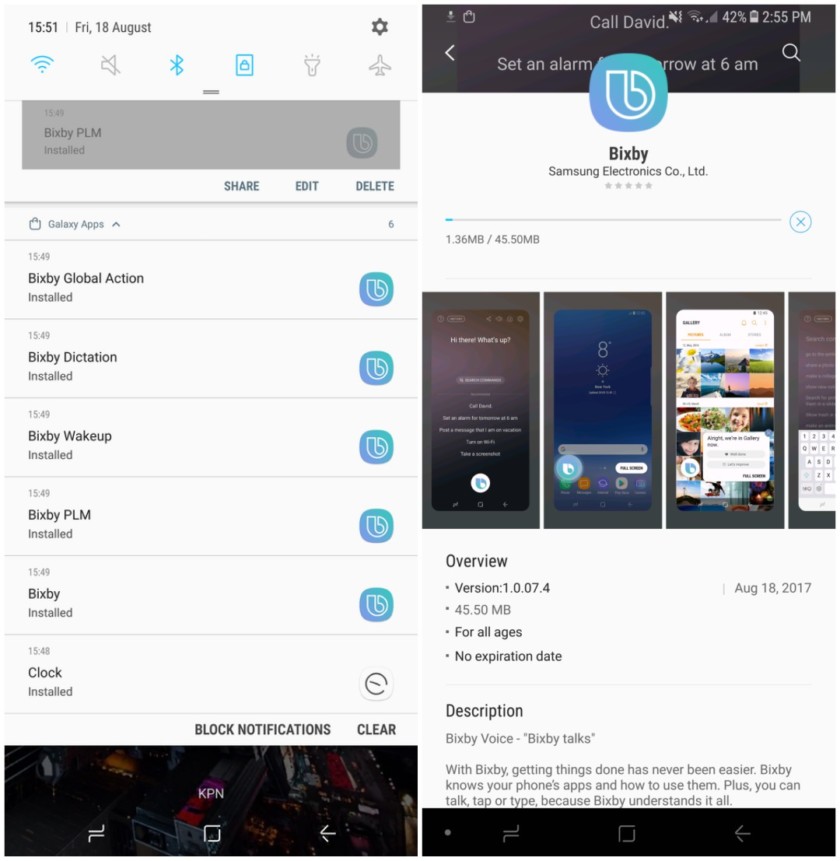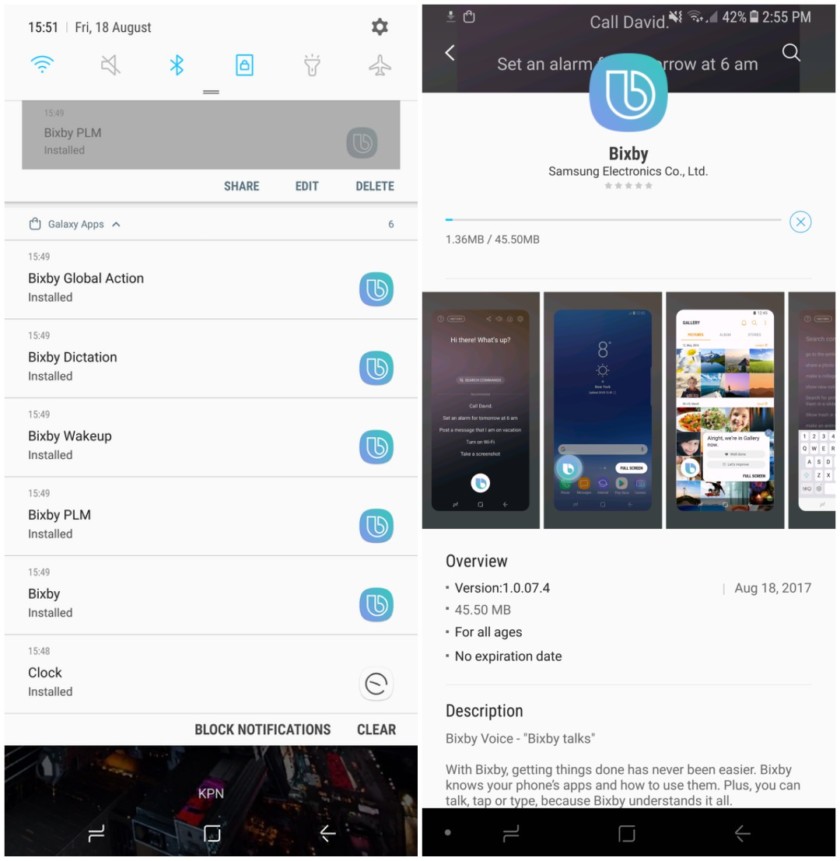 Bixby examines your pronunciation to understand every word in a sentence. While it is also possible to communicate with it using writing, the functions are best enjoyed by speech. It displays a long and uncomplicated list of commands that can be performed:
Open the camera and take a selfie
Open the contacts and find David
Open the messages and show me the last message
Open the settings and increase the screen brightness
Open the gallery and show me my albums
Open settings and turn on vibration
Open the camera and take a panoramic picture
Unlike other wizards, such as Siri, Bixby allows simple activities to be performed by voice. Do not waste your time browsing through the system options, ask your digital secretary to find a way. There's also a growing list of apps that support features:
Gallery
Contacts
Phone
Settings
posts
Camera
Bixby Vision
Sticky notes
Climate
Clock
Samsung Internet (official browser)
Calculator
Calendar
Email
Samsung Health
Common Commands
Screen and navigation
Notifications and Alerts
Questions and answers
Samsung has decided to ensure that all Bixby commands are taught to its users. For this, the company uses a level system.The more you use and learn to work with the wizard, the better your score in the app. The activities are divided into four:
Conversations
Excellent
I want to learn
Suggestions
Already the menu reserves tutorials and configurations so that your experience with Bixby is as complete as possible. Unfortunately, Bixby has not yet been able to respond to our tests; Not all handsets are being able to communicate with Samsung's servers, something that should be fixed soon.
So what did you think of Bixby? Although there is still no forecast for the Portuguese language, it comes to the market to face strong names, such as Apple's Siri, Google Assistant and Microsoft's Cortana. We will see if she has room to grow into a category that already seems to be saturated. Keep an eye on TechWikies to find out more!
See More At TechWikies.