Samsung DeX is a wonderful system which is tragically overlooked by most users today. In 2019, it has never been easier to use, especially because you don't have to shell out $50 to $130 for one of Samsung swanky branded DeX stations. Now you can use third-party USB-C hubs that work perfectly fine with DeX, of course, there are tons of affordable, high-quality peripherals for keyboard and mouse.
Third- party DeX hub
Aukey CB-C59 USB-C hub:
There are many third-party USB-C hubs which are working with DeX, but they need to be externally powered to kick on DeX mode. You can activate DeX with this hub while the hub is plugged into the AUKEY 18W charger. It is also required a wired mouse, and a Sony 1080p TV. This hub also works great for Chromebooks. The price of this hub is $40.
Touchpad Awesomeness
Samsung DeX Pad:
Samsung DeX pad or DeX hub allows you to use your Samsung Galaxy phone as a touchpad mouse because sits flat in front of your monitor or TV. It also has two USB-A ports for a mouse and keyboard. You can also connect your TV with an HDMI. Through a USB-C cable, you can charge your hub with fast charger for powering the pad's cooling fan. The price of Samsung DeX pad is 56$.
Built-in fan
Multiple connection ports
Fast charging
US version included
Also See: Samsung Patent Reveals its Next Foldable Smartphone will be a Huawei Mate X Copycat
Get your mouse on
Logitech M535 Compact Bluetooth Mouse: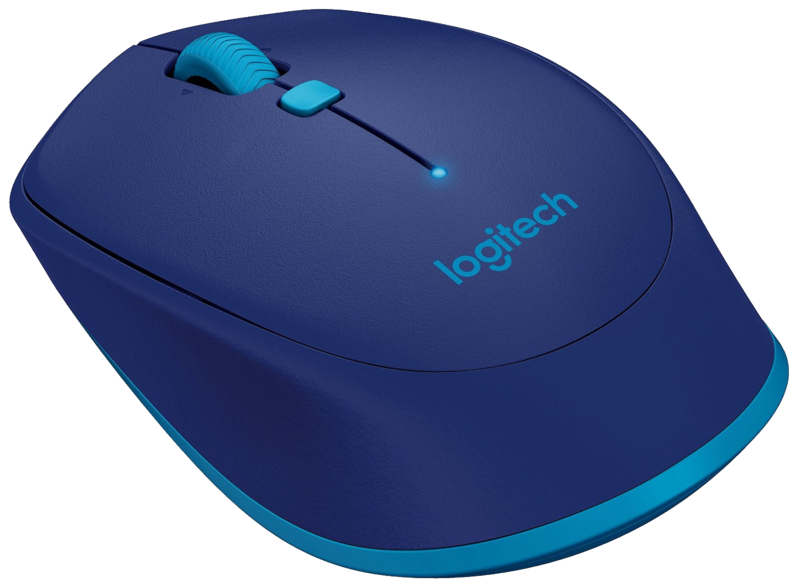 The Samsung DeX pad can let you use your phone as a touchpad, DeX is a desktop environment and works way better with a mouse. This mouse is travel-friendly and super comfortable thanks to the ergonomic design and rubber grips, and it comes in a lovely two-tone blue. It's a lightweight that you can carry it everywhere and use it when you needed. The price of it is 23$.
User-friendly
Travel-friendly
Easy to grip and scroll
Inexpensive
Quick- switching keyboard
Logitech K380 Multi-Device Bluetooth Keyboard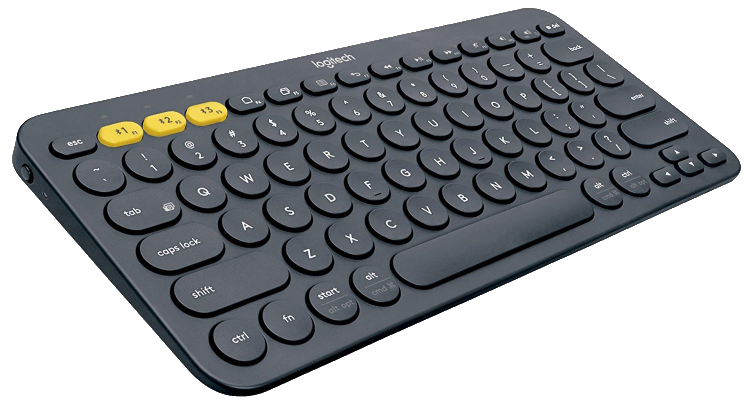 A keyboard is an essential hardware device for desktop productivity. The Logitech K380 is one of the best e Chrome OS and tablet keyboard. It has long battery life, a universal keyboard for typing on all computing devices and it's easy to switch back and forth between three devices at the touch of a button. The price of this keyboard is 30$.
Universal keyboard
Easy switch
Compact mobile keyboard
OS adoptive
Two years' battery life
Compatible with windows
Also Read: Best Portable Battery Packs That Are Actually Portable
Pocket-friendly
iClever Wireless Folding Keyboard with 3-color Backlight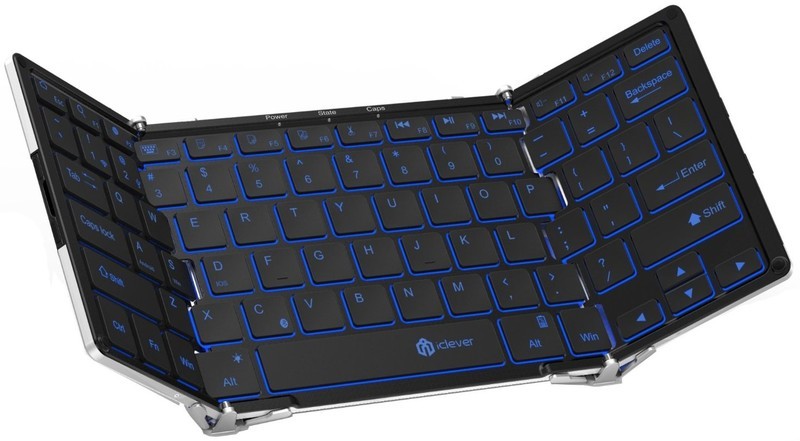 This keyboard doesn't leave any clunky gaps or awkwardly aligned, shrunken keys like most folding keyboards have. The backlight of this keyboard is a nice touch.yu can use it with windows, IOS and Android phone  Due to its regular-sized and fold up compactly and packs well it's hard to work on it. The price of this keyboard is 47$.
Tri folding keyboard
IOS, windows and Android compatibility