Square Enix undoubtedly has one of the most comprehensive and respected portfolios in animations and computer graphics work, and as the hype surrounding the new Dragon Quest XI is no different.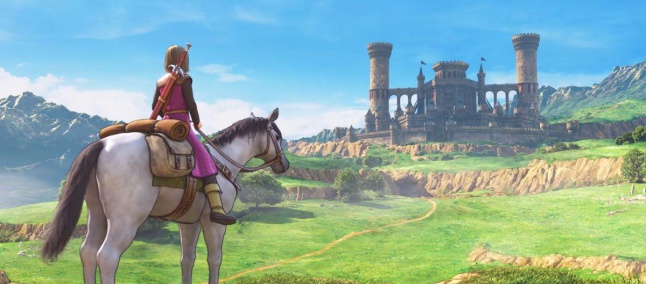 The RPG is scheduled to see the light of day on July 29 in Japan , initially coming to PlayStation 4 and Nintendo 3DS – a version for Switch was also confirmed, but for now the responsible producer has not specified a date for the launch in the current console From Nintendo.
On Monday, Square Enix held a new conference to highlight everything to come with the expected game based on the arts of the legendary Akira Toriyama, and in this event the team finally brought to the forefront the beautiful opening video of Dragon Quest XI, in the animated sequence that can move and reveal some substantial parts of the story – check it out:
The video was presented by the creator of the series – Yuji Horii – and the producer, Yosuke Saito, who explained the details of the plot. The animation will be the same in the versions of PS4 and consoles of Nintendo, although Dragon Quest XI will have graphical differences between the generations .
In December of last year, the developer also introduced the innovations in the RPG gameplay, which this time will focus on creating items in a more dynamic, more realistic setting and more fluid gameplay on the platforms of the last generation. Currently Dragon Quest XI goes through final polishes before the official release later .
Also See :Some users are do not support Windows 10 Creators Update on their Intel CPUs
To watch more exciting News and Games please visit our website Techwikies .