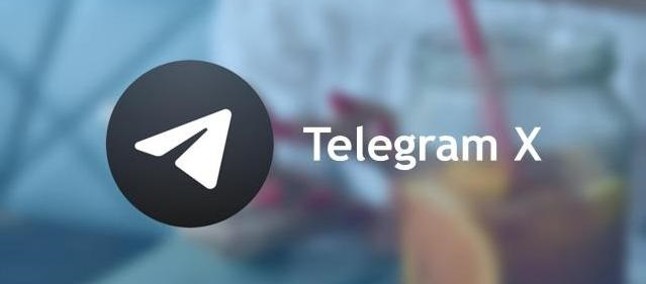 Considered by many to be the best version of Russian instant communication, Telegram X has always stood out for sometimes bringing new features that would later be seen in the stable version of the app, something that has ceased to happen in recent months and has been "temporarily abandoned" by developers.
No news since June, it has made available in its latest updates a new version completely rewritten from scratch, implementation of night mode and theme shop, as well as other news and now, after this hiatus logo, the time has come to become more equivalent to the traditional app.
Identified as Telegram X 0.21.11.1192, the new version has as main highlights the implementation of the well-known animated stickers, moderation items and group management (which includes editing basic information of these), a rework of the wallpapers, which were impacted on last update and more.
As a result, the new application receives updates that level it with the stable version, thus allowing the user experience to become closer in both applications.
Check out the full changelog available for Telegram X 0.21.11.1192:
Animated stickers

Chat Permissions: Control what actions can only be performed by administrators or any member

View administrators and chat permissions in any group

Added use less data for calls> while roaming

New Sticker Sets

Open profile that promoted or restricted a specific member

Chat Members Join Date

Chat Permissions and Search Stop Event Change in Recent Actions

No link preview above input field when corresponding permission is missing

Prompt when trying to use inline bot, record audio / video message, send GIF / sticker, but corresponding permission is missing

Entry blocked when messages are restricted in group

Edit group title, photo and description when corresponding right is available

Unified Group Settings: No Visual Difference Between Basic and Super Groups Now

Automatic group update when performing any action that cannot be performed with basic group

In-app upgrade suggestion

Support for screen resolution change (previously required application close force otherwise everything looked bad)

Notched device support (animation fixes, better full screen, etc.)

Removed duplicate status bar when using split screen (this was actually harder than it sounds)

Better calculation of overlay colors (transparent backgrounds used for eg dates, times, etc. above chat wallpaper)

Wallpaper reworking internally (painfully migrated to Backgrounds 2.0 API, but for now only visually new wallpapers added)

Improved default wallpaper swap logic

Option to embed any custom theme wallpaper

High resolution thumbnail support

Embedded thumbnail support: New media should always have low resolution thumbnails (no empty placeholders)

Internal work on video streaming

and more.
Interested in using the new version can install the new version through the APK already available in the APKMirror repository, which should soon arrive at the Google Play Store.
Recommended: Meizu 16s Pro ships with AMOLED display, 48 megapixel camera and Snapdragon 855 Plus
APKMirror – Telegram X 0.21.11.1192 beta
So which version of Telegram do you prefer? Tell us in the comments!
Source: androidworld