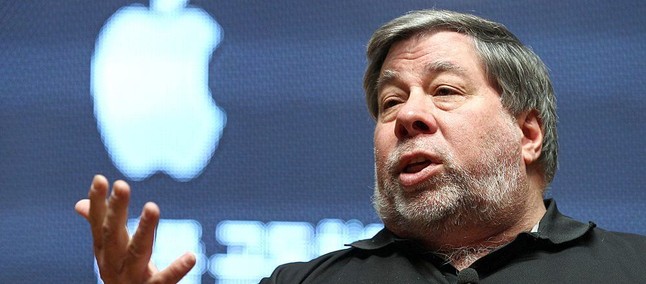 Apple co-founder Steve Wozniak is not a Facebook enthusiast. After being "disgusted" with Mark Zuckerberg for the privacy breach, he now recommended that people find a way out of the social network.
In an interview with TMZ, the executive justified the advice to the distrust regarding the security of the personal information present in the platform. It is worth remembering that Wozniak deleted his Facebook account last year.
"There are several types of people, and some of the benefits of Facebook can even compensate for the loss of privacy. But for many like me, my recommendation to most people is that you should figure out a way out of Facebook. "

Steve Wozniak

Apple co-founder
Asked about smartphones listening to private conversations to detect new information about their users, Apple's co-founder criticized Amazon's virtual assistant Alexa – though he understands that AI's resources will grow stronger.
"They can measure your heart rate with lasers now, they can hear you with multiple devices. Who knows if my cell phone is not listening now? Alexa has been on the news a lot lately. "
Recommended: Apple: upcoming design boss has already unveiled racks of glass production for iPhone
Pay for privacy
The solution suggested by Steve Wozniak to ensure his safety in the digital environment is to have the choice to pay for privacy. In this way, in their understanding, users would be able to make sure that their data would be more protected than others they offer for free for the purpose of creating advertisements.
Source: www.youtube.com