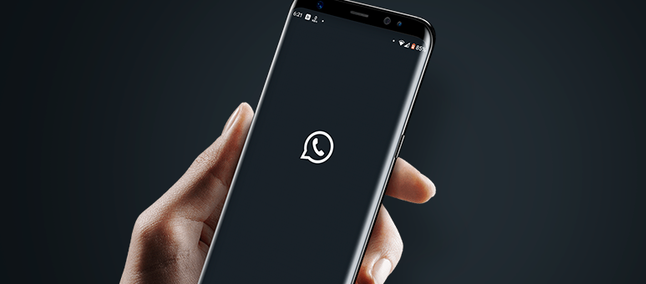 Those who keep up with technology news, especially app-related, know that Facebook is not working today to make the WhatsApp messenger have "Dark Mode" in both Android and iOS versions.
However, the initial tests showed that the expected black background was still a little grayish than expected and that an adaptation had to be made so that each screen model applied on smartphones could provide the same user experience.
As well as being visually appealing to users, it is a way for companies to be able to provide a good battery economy as content with a large amount of color, especially on AMOLED displays, tends to consume more power than expected.
According to the website WABetaInfo, the dark mode is now ready to be implemented in the Android version of the application, and can even be tried by those who have Android 10 installed on the phone, through the system settings. However, iPhone owners will have to wait a little longer, as iOS can win two versions of the model, which will be accessed through the system's accessibility menu.
WhatsApp's official upgrade to dark mode is expected to take place in the first quarter of 2020, giving users even more expectations about how this feature will work in the app, especially given the expected time. for such.
Recommended: End of party! Twitter ends support for APNG animated images on timeline
So, dear reader, how are your expectations regarding the launch of this news? Tell us in the comments!
Source: wabetainfo