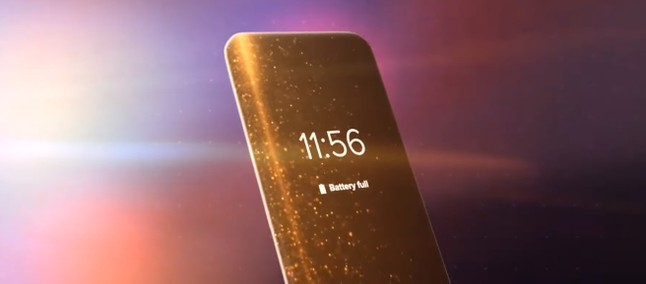 From 2009 to 2019 we saw a giant leap forward in mobile technology: the dawn of the smartphone era presented us with a more connected world that could fit in the palm of your hand. Nowadays it is practically impossible to live without a smartphone. Whether communicating with family, friends or work, we increasingly rely on mobile devices to perform even the most basic tasks. And that begs the question: what will the next ten years of evolution look like?
Caviar unveiled this week's OverPhone video: "An ideal smartphone concept for the next decade. This new product is notable for its special technical relevance and the pursuit of future high technologies."
Obviously the video is completely conceptual and cannot be decreed as fundamental, but we see the news that can really be implemented in the next 10 years by the mobile technology industry.
The evolution from 2020 to 2029
The video already starts very optimistically for 2020 by imagining a smartphone with a detachable secondary screen that can be used from many different options, even away from the main body of the device. What the battery and second screen processing would look like is a total mystery.
For 2022 Caviar imagines smartphones with flexible batteries allowing a device to offer any format the user is interested in. This is really under development with Panasonic, Samsung, Apple and several other companies developing the best alternatives.
By 2025 Caviar expects mobile devices to be able to change the color of their structure thanks to the combination of artificial intelligence and body-integrated LEDs. Already in 2027 the idea is to offer tactile experience between the smartphone and the user and can shape the format of the device itself according to need.
And in the end, in 2029, a smartphone is always filled with Setaria where you do not need to recharge it, since the device would use solar energy. Cracks and scratches on the screen would be a thing of the past, as the screen itself could regenerate.
Sometimes changes take longer than expected
Imagining a future like Caviar is interesting, but unforeseen events can happen and abruptly change the path of technology, either to anticipate startling news or delay it. Flexible batteries for flexible smartphones would be a big step for the industry, but shaping the body of the smartphone in your own hands may seem more like imagination than anything concrete.
Recommended: WhatsApp should receive dark mode on Android soon; iOS not yet
Even so, evolution has proved that many dreams can come true, we will only have to wait for the years to pass so that we can follow the step by step of this sector so fervent that is always changing.
Source: youtube