More than 10 hours of battery in 15 minutes of charging.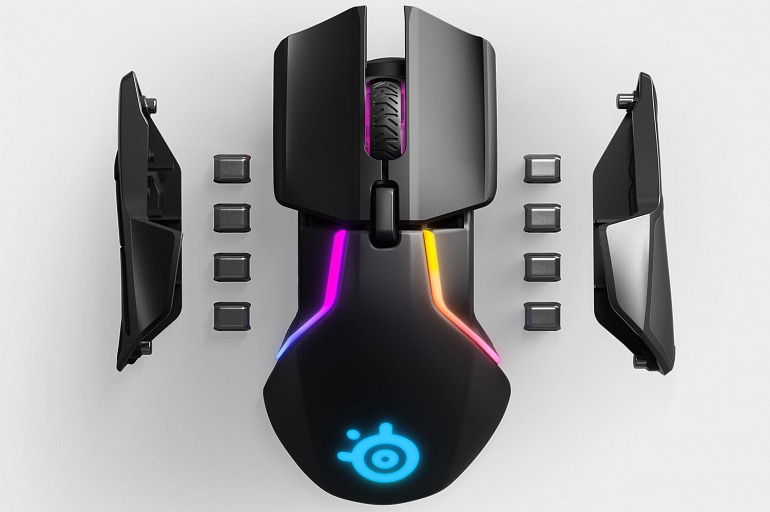 SteelSeries has just given birth to a couple of mice to play, and one of them is wireless and loads very fast. The Rival 650 has a USB cable and everything, but for what we are going to use it we could pull any that we already have. According to the brand the mouse has a range of 24 hours. In just 15 minutes of loading, we can have the mouse ready for another 10 hours of play, or 3 hours if we load it for 5 minutes. On the other hand, despite being wireless, SteelSeries ensures that it will keep the type without delays thanks to a technology that we prefer not to name because it seems to be taken from an Iron Man comic.
In addition, it has two sensors: an optical TrueMove3 of 12,000 dpi, manufactured by PixArt, like the one in the Rival 310 and the Sensei 310, and another dedicated to depth detection designed to know when we lift the peripheral. It also has a system of eight weights of 4 g, RGB lighting, and seven programmable buttons.
Then there's the Rival 710, which is nothing more than an improved version of the Rival 700, which SteelSeries sold as the first modular mouse to play with OLED screen and vibration alerts. The newest of the 710 is a TrueMove3 sensor and a longer duration, with 60 million clicks. Now, the two mice are already available, and the Rival 650 is 129.99 euros, while the Rival 710 can be purchased for 109.99 euros. As always, we remind you of our guide to find your mouse to play without mortgages .
Also See:The Quiet Man Announces Release Date and Special Editions
See More At TechWikies,