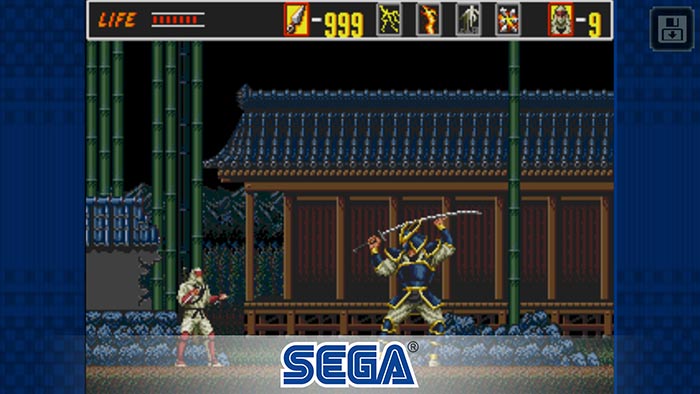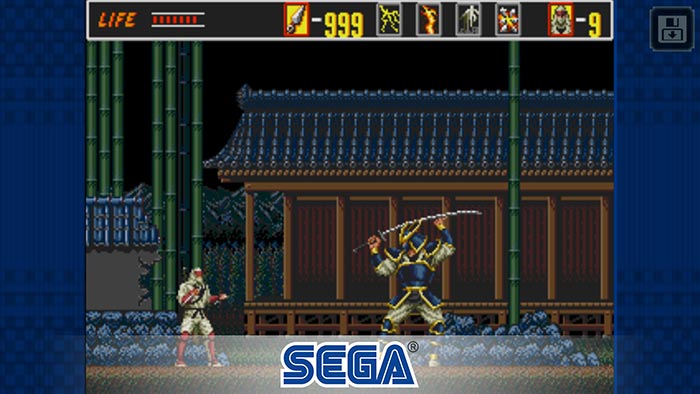 Sega continues to expand its family of Sega Forever mobile games by recovering mythical titles and adapting them to mobile devices. This time it is the turn of one of the most famous ninjas in the recreation rooms and bars that had their particular machine: The Revenge of Shinobi.
This title-action side-scrolling platform was first released in 1989 with an original soundtrack by Yuzo Koshiro. Sega created it for the Mega Drive platform and did not arrive in Europe until a year later: 1990.
The argument of the game is as follows. Three years after Joe Musashi (our particular white ninja) destroyed the Zeed criminal organization, a new and more deadly Neo Zeed was born. As revenge, they decide to kidnap to Naoko, the fianc2e of Joe, and they assassinate to all his fellow ninja. Your mission is to accompany Joe through various areas until you reach the base of Neo Zeed to rescue his girl and fight the criminals and defeat them once and for all.
Along the way, in which you must cross 8 different levels, you can collect shurikens, powers or trap bombs and perform all kinds of ninjutsu techniques to defeat enemies.
The Revenge of Shinobi can now be downloaded from Google Play and the App Store for free. In principle with the freemium mode you have to swallow the ads that are appearing, but there is also the possibility of eliminating them by paying 2.29 euros.