It will take a week to be seen by PC and Xbox One.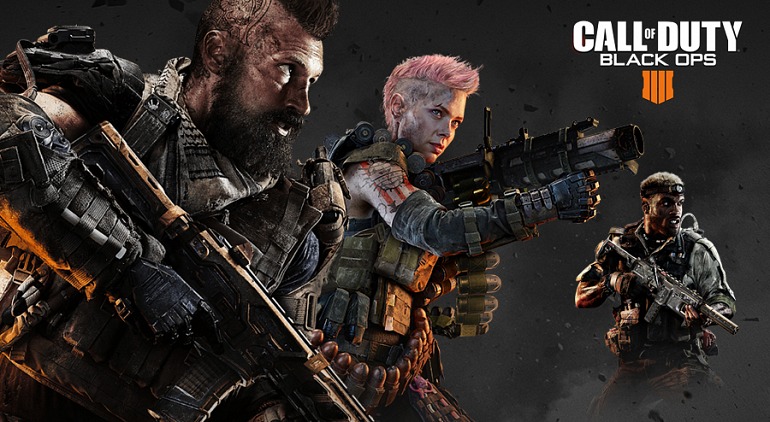 Along with a new patch full of improvements and corrections, Treyarch introduced yesterday in Call of Duty: Black Ops 4 the Black Market, the in-game store of the game. As it happened in previous iterations of the CoD series, it will give access to a good handful of cosmetic contents of all kinds. You can already browse your merchandise on PS4, and next Friday on PC and Xbox One.
"The objects of contraband will arrive in Operations by seasons, and each one will be accompanied by new contents every two months" can be read in the official communiqué. The first season is First Strike, and includes new Blackout characters, weapons and special outfits, as well as gestures and business cards. There will also be special events from time to time, which refresh the contents of the store with extra cosmetics: the first will be dedicated to Halloween and will start today on PS4 (and on October 27 on the other platforms).
In November, the Black Market of Call of Duty: Black Ops 4 will also offer paid content in Blackjack's Shop. The offered objects will have a weekly refreshment, and apparently, they will completely abandon the loot boxes in favor of the direct purchase of content. You can read our opinion about the game in the analysis of Black Ops 4 .
We're bringing the Black Market back in #BlackOps4 today, first on PS4. Earn free loot and cosmetics to express yourself, including new Tags, Gestures, Outfits, Calling Cards, Stickers, Blackout characters, Signature Weapons, and more.

Full details here: https://t.co/ES5wfyBXVB pic.twitter.com/OuGPmtZd8N

— Treyarch Studios (@Treyarch) October 19, 2018
Also See:Xbox Game Pass Prepares you for Halloween with Four New Games
See More At TechWikies.