Observer, Outlast, Hello Neighbor and Dead Island: Riptide will be available soon.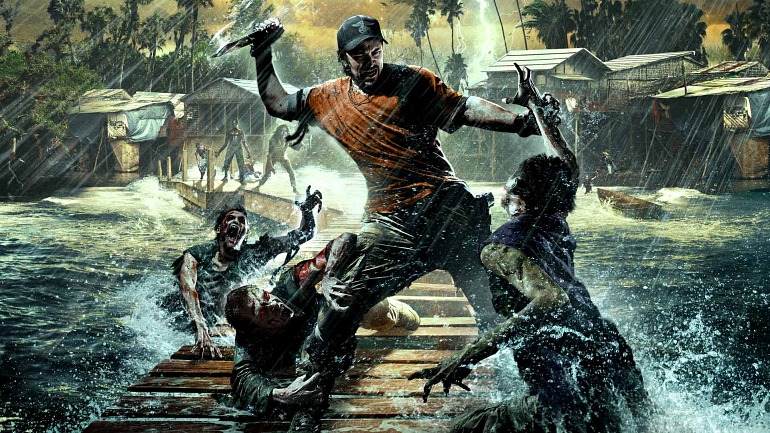 Time to get a pair of spare underpants: Microsoft is determined to put you in tension this Halloween with four thematic games for Xbox Game Pass that mix horror, zombies, mystery and even neighbors. Although they have not been officially revealed yet, some subscribers have already found warnings on their menus that make it very clear what titles we are talking about; Observer, Outlast, Hello Neighbor and Dead Island: Riptide Definitive Edition. They can not be downloaded yet, though.
That said, the official Game Pass account on Twitter has been generating excitement all week by joking with a "patch of pumpkins" that, at the time of writing these lines, is 95% ready. It is likely that Microsoft's formal announcement will arrive on Monday, perhaps together with the games themselves or their availability date. We leave you with a brief presentation of each one, in case you do not know them yet.
Outlast is a survival horror involving veteran developers from Ubisoft and EA, the Red Barrels company. The game is led by the journalist Miles Upshur, who investigates an anonymous report in a psychiatric hospital, which will trigger a gruesome story of terror and suspense.

The creators of Layers of the Fear sign for their part Observer, a 'walking simulator' of suspense that transports us to a dark world of cyberpunk aesthetics where our protagonist, an agent of the special forces of the police, has the ability to get into the mind and the memories of people through hacking.

You move to a new neighborhood and as soon as you arrive you realize that your neighbor is hiding something horrible in his basement … What are you doing? The Hello Neighbor video game gives you the answer and invites you to enter your house in a secretive way and find out what is hiding there. The challenge will not be so simple, and its leaders promise an adventure in which the AI learns of our movements in a plot where there is no shortage of puzzles or terror.

The undead of Techland return in Dead Island: Riptide, new action and role game that maintains the line of the original and adds new game mechanics based on the need to fortify a position with various defensive resources to survive the waves of zombies. Face the holiday paradise taken by the dead.
Something's happening pic.twitter.com/cswVT5icnJ

— Xbox Game Pass (@XboxGamePass) October 16, 2018
See More At TechWikies.