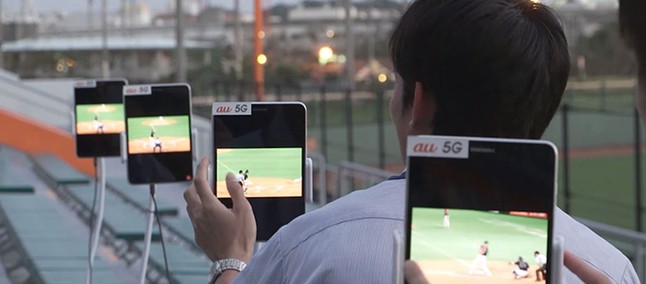 2019 will be the year the 5G network will hit the market to change the world. Thanks to its great possibilities of data transfers, extremely fast transmissions and very low latency, the new generation of mobile networks will offer a more connected world and companies are already finalizing the tests with their modems and chipsets for the next year.
Samsung is one of the big manufacturers that are investing millions of dollars around the world in equipment and research so that their new smartphones, tablets, and notebooks, as well as devices with IoT (Internet of Things), arrive in 2019 with support to the network 5G.
This week the company confirmed to the press that prototype tests of 5G tablets have been successfully completed in limited areas "redefining entertainment in sports venues, live concerts, and exhibitions. "
It is said that in partnership with KDDI, Samsung Electronics used end-to-end solutions spanning virtualized cores and RANs, "one of the smallest 5G access units," the South Korean giant said. The tests were demonstrated live using 4K resolution video streaming with simultaneous streaming on various 5G tablets.
According to Samsung, this was the first time a 5G performance test using tablets supporting the new network was conducted in Japan. The field used to conduct this test was Okinawa Cellular Stadium, a supported baseball stadium to 30 thousand people.
Samsung does not reveal a specific date for us to see its first smartphones, tablets, notebooks or other accessories with official 5G support. It is still extremely uncertain to say that the Galaxy Note 9 may arrive by the end of this year prepared for the 5G, but the biggest bet is that the devices announced in 2019 already have the new generation of telecommunications networks.
The United States, China, South Korea, Japan, and Russia are expected to be the first countries to support the 5G network as early as 2019.