Package with PS4 Pro reveals other details of the Rockstar game.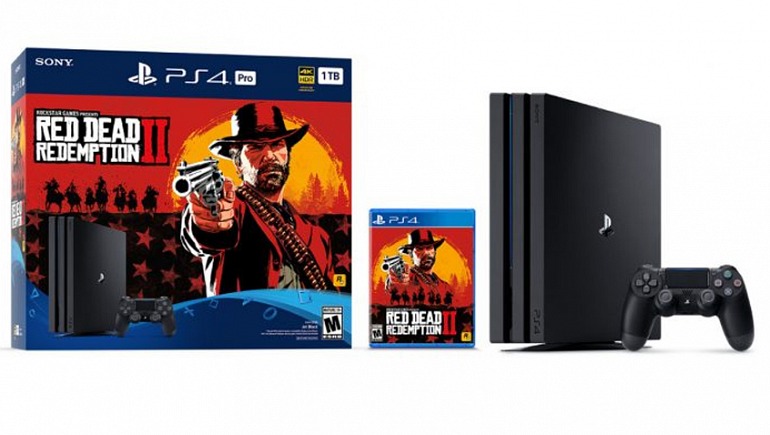 The revelation of the PS4 Pro package with Red Dead Redemption 2 brought important news about the game, among which the download dimensions of the Rockstar game stand out . With 105 gigs, it will test the internal space of many consoles, According to a report from the Rockstar Intel portal, which in turn obtained the information based on an image of the Target store chain.
Also, the report indicates that the online modality of Red Dead Redemption 2 or Red Dead Online will support up to 32 players. It should be noted that this latest data has not been confirmed by Rockstar, although GTA Online supports up to 30 players. This counting of players also shed light on the aspect that could have a hypothetical battle-royale mode, a possibility that Take-Two's boss, Strauss Zelnick, contemplated last July.
Although the 105 gigs draw attention, Red Dead Redemption 2 is not the only large game today. Although, at the time exceeded just 50 gigs, the download of Gears of War 4 today also round the 100 gigs.
In addition to the dimensions and the player count, the package confirms the premature availability of certain downloadable content for the owners of a PlayStation 4, who will receive them 30 days in advance.
Red Dead Redemption 2 will be available on Xbox One and PlayStation 4 on October 26.
Also See:Xbox Wants to Leave Creative Freedom to its New Internal Studies
See More At TechWikies.