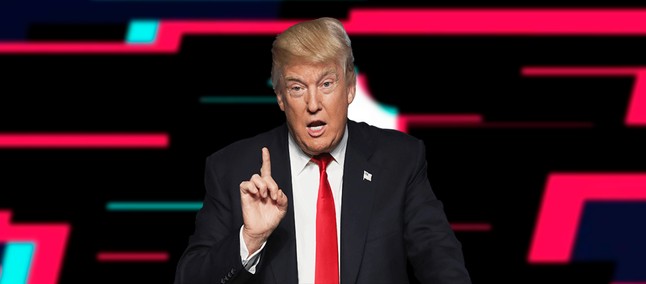 Although Microsoft is one of the most important companies in the dispute for TikTok, the situation may have changed this week. Yesterday (18), we saw that Oracle executives expressed interest in negotiating with the Chinese from ByteDance.
Now, Donald Trump himself commented on the matter and gave full support for Oracle to buy a piece of the social network. During a rally in Yuma, Arizona, the president celebrated the company's interest:
I think its owner is a formidable guy, an incredible person. I think Oracle would certainly be someone who could handle this [purchase of TikTok].
Although this manifestation of the president seems strange, Oracle founder Larry Ellison is a personal friend of Trump. In addition, the executive has worked to raise funds for the president's reelection campaign.
Ellison is one of the few tech entrepreneurs to openly support Trump. The 76-year-old billionaire has held several events in favor of the president on his California property.
For now, the dispute for TikTok remains uncertain. Even so, Oracle seems to be willing to take a risk, since the company is closing a partnership with two groups of investors who already work with ByteDance:
Recommended: Huawei to introduce HarmonyOS to replace Android on smartphones in 2020
Oracle has already contacted General Atlantic and Sequoia Capital to negotiate the purchase of TikTok in the United States, Canada, New Zealand and Australia. The advantage is that the funds already work with the Chinese ByteDance and this may result in preferential treatment.
Source: Ft