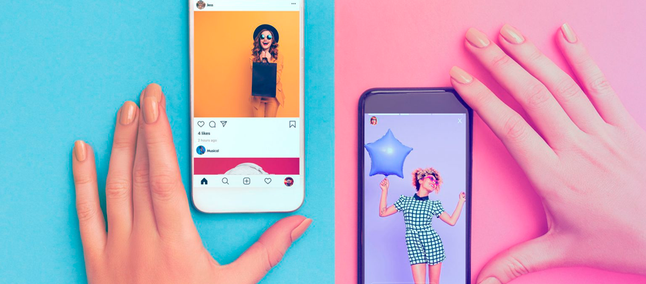 Instagram is always testing new tools to make usability increasingly simple for those who are always logged in to the app. The social network can gain the resource of organizing the feed in chronological order, allowing the posts to be viewed according to the hour or minute of posting and not the relevance.
In recent years, the Instagram app has undergone several changes in order to make browsing smarter, as well as allowing certain most visited profiles to be more prominent.
Therefore, Facebook has worked to make the website's algorithm focused on publishing images more intuitive, giving greater relevance to users who have their posts seen and liked by the user more often.
This left the organization of the feed even a bit messy for using this order of prioritization, being necessary to see 48 hours of posts to end the cycle and see the message "Ready".
According to the famous reverse engineer Jane Manchun Wong, Instagram will receive an option that allows viewing the latest posts made by who is followed and not necessarily who is more relevant.
Instagram is working on "Latest Posts" feed for catching up feed posts

This sounds like the chronological feed people are asking for. Similar, but not the same 👀 pic.twitter.com/AUMwlZGtUr

— Jane Manchun Wong (@wongmjane) February 14, 2020
Jane's Twitter post exemplifies what will be done on the social network and, in text form, she explains that this new function will not extinguish the current one, but rather be an additional form of navigation, working similarly to what we have access on Twitter.
Recommended: For safety! Google will now require two-factor authentication for Nest users
Now, we can only wait to see how this new feature will be applied in the app since it would be the fulfillment of an old desire of users.
Source: thenextweb