The Puerta del Gobio can be downloaded next week.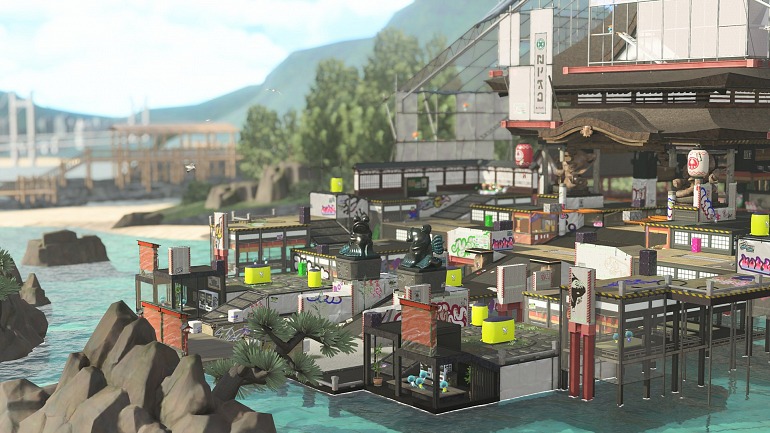 The patch 4.1.0 of Splatoon 2 will be available for download next week, and among other things will welcome the map Puerta del Gobio: the last one to enter within the plans of support of Nintendo. Its leaders present it saying "some inkling believe that, if they visit this mystical place, they will receive positive energy that will help them succeed in the territorial combats".
Esta es la Puerta del Gobio. Cuando llegue en octubre, se convertirá en el último escenario que se añadirá a #Splatoon2.

Algunos inkling creen que, si visitan este lugar místico, recibirán energía positiva que los ayudará a triunfar en los combates territoriales… pic.twitter.com/OquaWiFWaO

— Nintendo España (@NintendoES) September 26, 2018
The same update adds a bomb that can be charged faster by shouting "Booyah!" from the game. You can see the images of this tool from the Nintendo Versus tweet. Support for Splatoon 2 will end at the end of 2018. No new expansions are planned for one player.
A new Special Weapon called the Booyah Bomb is coming to #Splatoon2. Once activated, charge it up faster by signaling "Booyah!" Teammates can also get a small bonus to their special meter with "Booyah!" rally cries of their own! Unleash it once it's charged for a big inksplosion! pic.twitter.com/3aQRJYcwzk

— Nintendo Versus (@NintendoVS) September 27, 2018
Also See:Lexar enters the SSD market with two families of units
See More At TechWikies.