The photograph betrays a dangerous scene of action.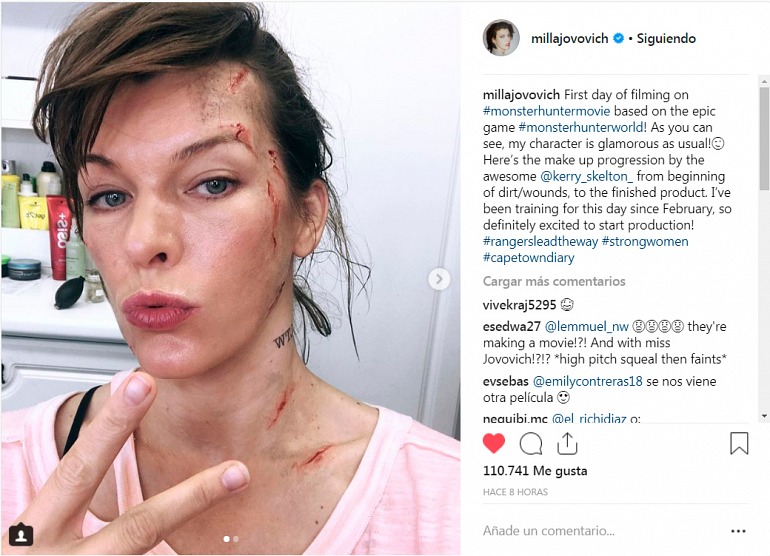 The actress Milla Jovovic, who has already starred in the film adaptations of the Resident Evil saga, will be the main star in the cast of the Monster Hunter movie. The filming of this 60 million dollar blockbuster has just begun, and is by Paul WS Anderson, husband of Jovovic, and also responsible for the films of Resident Evil.
In the picture, we can see the makeup of the actress, which betrays some especially dangerous moment in the plot. The cast is completed by Ron Perlman, in an unconfirmed role, and TI Harris in the role of Link, a mysterious sniper. At the moment little more to know about this production, except that it would mean the start of a new film franchise of which this would be the first film, to premiere the next year 2019.
The last great installment of the saga in video games, Monster Hunter: World, has already distributed more than 10 million games. If you want to see a characterization worthy of being in this movie, do not miss this Monster Hunter: World cosplay consisting of 825 spines.
Also See:"From Software" will organize a Small Own Event in Japan
See More At TechWikies.