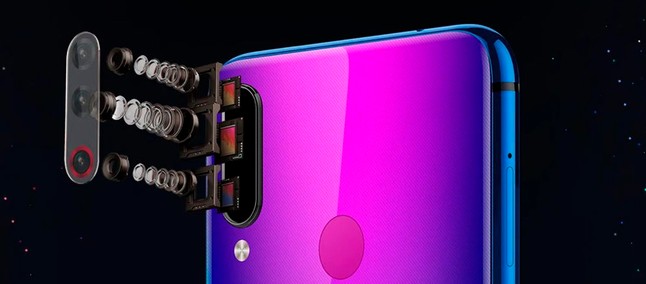 LG is very close to making available to the mobile market its new line of devices with the prefix "W", which aims to serve the market of intermediaries and bring devices to beat head-on with Samsung, which currently dominates this sector with its vast alphabet.
Recently leaked some information regarding the design that will be adopted by the company in their devices the W30 device, as well as the possible initial price that will be applied in the family in its marketing in India, as its launch will be tomorrow in the country.
The product that can be considered the most top of the line developed by LG has been confirmed by Amazon India, indicating that the complete family will be shown to the public tomorrow. In addition, the retailer let slip that one of the color models will be Aurora Verde, but its availability will be limited to Prime members and the purchase can only be made from July 15.
Even without information on the technical specifications, the design of the device is practically the same as that applied to the rest of the line, which comes with a drop notch on the screen to house the front camera as well as the headphone jack on the bottom. Regarding the cameras, possibly LG will opt for a triple set in this product.
Recommended: Apple updates Beats app with new features and unobtrusive change in name
The rumored starting price is Rs 15,000 (~ $ 830 in direct conversion) for the W10, so the manufacturer should not be too far from that range for the W30.
Source: www.gizmochina.com