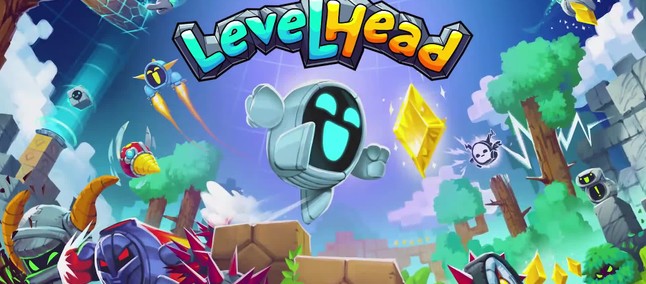 Today officially launched on the market for games for smartphones and tablets with Android another title that promises to draw the attention of those who enjoy additional challenges in their gambling, Level head.
Developed by Butterscotch Shenanigans, this game stands out for bringing similar concept as seen in the highly regarded Super Mario Maker 2 for mobile devices, thus making the title-challenging, fun, and changeable, in addition to the already common campaign mode.
There are hundreds of items available for insertion in the scenarios, including danger items and programmable switches, however, it is limited to the need of those who developed it to pass before the challenge was put online, discouraging the creation of phases considered impossible.
"When we decided to create Levelhead, we never imagined that it would become complex," said Sam Coster, co-founder of Butterscotch Shenanigans. "We have players building metroidvanias, functional calculators and even recreations of other games. Some members of our community have already spent more than 1,000 hours building and playing levels!"
Those interested in purchasing the game in question can already do so through the Apple App Store or Google Play Store, being charged the amount of R $ 24.90 and R $ 32.99 respectively, due to the difference in values ​​related to the exchange used, after all, the price confirmed in both places is the US $ 6.99.
Recommended: Monsters coming: Black Shark 3 and 3 Pro will be released in Europe next week
So, what do I think of the new game? Tell us in the comments!
Source: pocketgamer