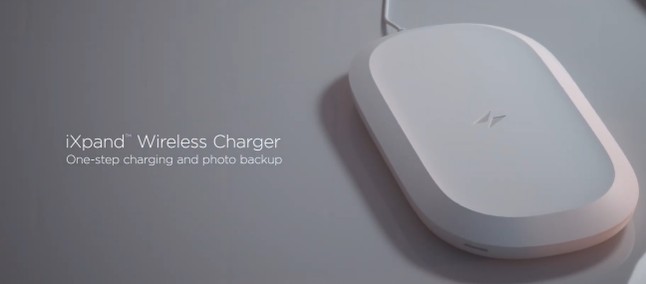 Western Digital's mobile-focused brand, SanDisk announced Wednesday its new iXpand Wireless Charger. It comes with a distinction: the ability to backup multimedia files locally.
While you wait for your phone to run out of power, the device creates a second copy of your most important data, such as photos, videos, and contacts, in the accessory itself. Check out the following video:
The iXpand has a fast-charging capacity of up to 10 W and has a slim design – 19.51 mm. In addition, the device has three storage options: 64, 128 or 256 GB.
The backup starts automatically when the smartphone is charged. However, it is still unclear whether the accessory is connected to the user's Wi-Fi, or creates a separate network to pair with the phone.
The accessory is now available in the UK, in the 128 GB and 256 GB versions, at prices of £ 90  and £ 130. The figures for the United States have not yet been released by SanDisk.
Recommended: IFA 2019: Real images show design of LG G8X and V50s with two screens
To top it all off, there's a dedicated iXpand app with the functions of managing files in the uploader and restoring them on your smartphone. The app can be downloaded from the card links below the text.
Did you like the iXpand Wireless Charger proposal? Tell us!
Source: SanDisk