Huawei's smartphone department is riding on a wave of success which picked up speed last year with the introduction of the P20 series. Huawei is not resting on its laurels now it's reaching for the stars with the new P30 Pro. In our first hands-on of the Huawei P30 Pro, you will find out what technical tricks used by the Chinese manufacturer and tries to impress smartphone users with.
Jump directly to:
Release date and price
Design and build quality
Display
Software
Performance
Camera
Battery
Technical specification
Early verdict
Huawei P30 Pro release date and price:
The Huawei P30 Pro will have two variants which are
8 GB of RAM combined with 128 GB of memory storage
8 GB RAM combined with 256 GB of memory storage
Both cell phones of Huawei will be available in the Europe market starting in April of this year. The price of 8GB RAM 128 GB storage is 999 euro and the price of 8GB with 256GB storage is 1099 euro. You can purchase them from Europe after the release date.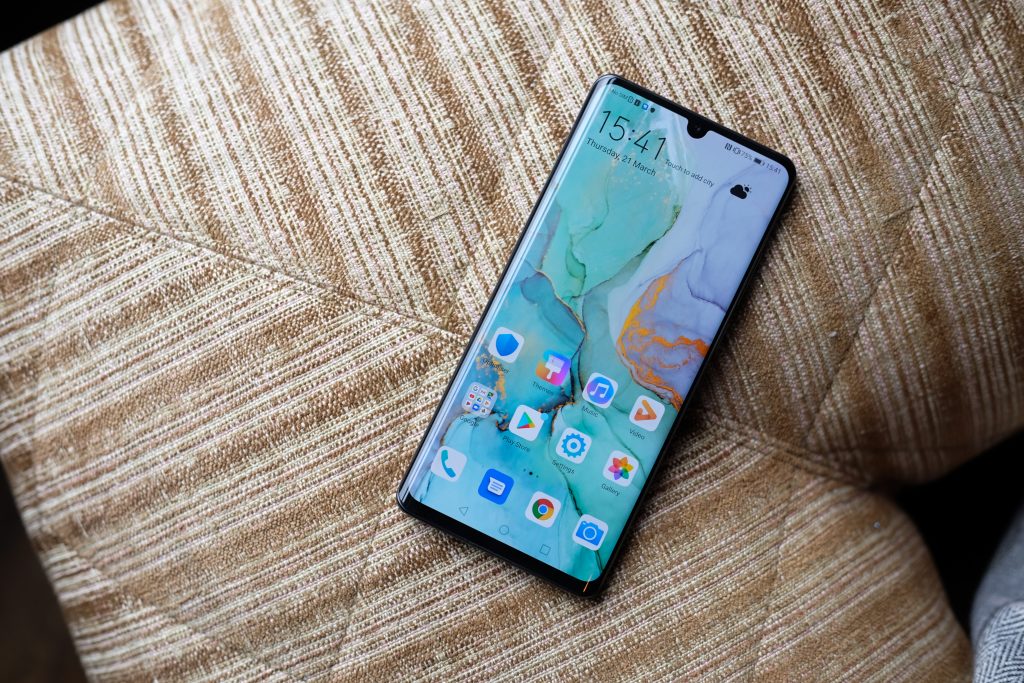 Currently, we don't know that is it available in the UK also or not and what it will cost there. But in the near future, we will inform you about it also.
Huawei P30 Pro design and build quality:
In terms of design and build, Huawei has changed a lot it's flagships in recent years. The Chinese manufacturer of Huawei has shown a lot of courage, especially when it came to colors. And that courage of manufacturers was rewarded with a total of 16 million Huawei P20 and Huawei P20 Pro sales in 2018. The Twilight color variant sold best in the UK, Italy, and Portugal.
Huawei P30 Pro, the Chinese brand is expanding the gradient variety for its successor. Instead of one variant, there are three dazzling variants available now. The range of palette is from classic black to Permute White, Breathing Crystal, Amber Sunlight and Aurora. The availability of the colors varies from region to region and country to country. For example, In Germany, there will be no mother-of-pearl white.
Aside from color variants, Huawei P30 Pro is a pretty large smartphone. In this smartphone, Huawei has given a 6.47-inch AMOLED panel with curved edges which gives P30 Pro a slimmer profile and edges on the back are also curved.
Also See: Spigen Neo Hybrid Galaxy S10 case review: Better than ever
Huawei P30 Pro Display:
Huawei has opted only for Full HD+ for display of P30 Pro and picture appears very clearly because of its huge screen diagonal of 6.47 inches. The AMOLED technology also ensures intense colors and very good black values, which are typical for this type of panel.
The notch on the P30 Pro has also become much smaller than before. The reason is that Huawei has decided not to use the facial recognition camera found on the Mate 20 Pro. You also not found a conventional telephone loudspeaker. Instead of this Huawei makes the display oscillate and uses part of it as a loudspeaker. But we could not test the call quality of these speakers during our hands-on, but we will do that as soon as we have our review device in the office.
Huawei P30 Pro software:
There hardly are any surprises when it comes to software there is hardly any surprise for the users of Huawei, the company naturally uses its own manufacturer's user interface EMUI on the P30 Pro. It's available in version 9.1 on the P30 Pro and it is based on Android 9.1.
Huawei P30 performance:
The basic technical platform for the Huawei P30 Pro is provided by the Mate 20 Pro. The Kirin 980SoC, including dual NPU, Mali G76 MP10 GPU, 8GB of RAM. If you want to expand the memory, you have to use Nano SD card, just like you use in Mate 20 Pro. These Nano SD cards are currently only available from Huawei itself. It performs very well as compare to Mate 20 Pro
Huawei P30 Pro Camera:
Since the P9 come into the market Huawei's P-Series has stood for smartphones designed for photography. This is also the same case with the P30 Pro. The main camera consists of four image capturing components.
40 MP Super Spectrum Sensor with 27mm  focal length
An aperture of f1.6 and optical image stabilization
20 MP Ultra wide cameras with a focal length of 16 mm, f2.4
8 MP zoom camera with a focal length of 125mm, f3.4 OIS
Time of Flight camera for depth information
And there is more: How smart glasses overcame the creepiness to become a trend?
Huawei P30 Pro Battery:
When a Photographer used Huawei P30 Pro for a shoot he doesn't need to worry about energy consumption. Huawei company has provided the flagship with a rechargeable battery including 40 Watt Supercharge, 15 Watt Wireless Charging plus the Reverse Charge function from the Mate 20 Pro. In short, Huawei P30 Pro should have a runtime similar to that of the Mate 20 Pro in Full HD+ resolution.
Huawei P30 Pro technical specifications:
Technical specifications of Huawei P30 Pro are
Dimensions 158*73.4*8.4mm
Weight 192g
Battery size 4200mAh
Screen size 6.47 in
Display technology Poled
Screen 2340*1080 pixel
Front camera 32 megapixel
Rear camera 40 megapixel
Flashlight: dual led
Android version 9 pie
Ram 8 GB
Internal storage 128GB, 256GB, 512GB
Number of colors 8
HSPA, LTE, NFC, Dual SIM, Bluetooth 5.0 connectivity
Also Read: The 5 best programs to emulate Android on your computer
Early verdict:
The Huawei P30 Pro has the potential to give the popular Google Pixel 3 XL, iPhone XS, and new Samsung Galaxy S10 line. It is a run for the money when it comes to smartphone photography. As already mentioned in the article that we will explore how all detailed information during our upcoming in-depth review. Another nice thing about the P30 Pro is that you will get a large display and the battery of the Mate 20 Pro, in addition to the core feature camera.