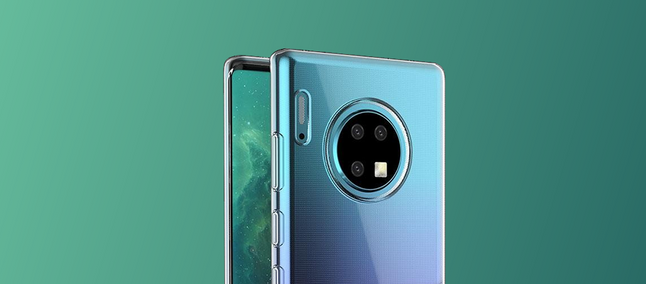 The long-awaited Huawei Mate 30 Pro once again appears on public transport a few days after it was photographed on the subway. Published on the Chinese social network Weibo, the photograph once again highlights the cover to prevent further leaks of detail about the handset, the presence of the wide notch with three visible rear cameras and its screen that should turn trend even in 2019.
Just like last week, we see the Mate 30 Pro again from the side, and most clearly we can see its waterfall screen with a display that goes even to the sides of the smartphone body.
What is the
waterfall
screen?
First presented by Oppo, the waterfall display has been named by presenting curved side at an angle close to 90 degrees and be inspired by waterfalls ( waterfall in English), more prominent than the current devices that offer screen with curved side as Galaxy Note 10, Huawei P30 Pro and the Oppo Find X.
In the picture below you can see the big difference between the Oppo Find X screen on the left and the first prototype of the Oppo waterfall smartphone.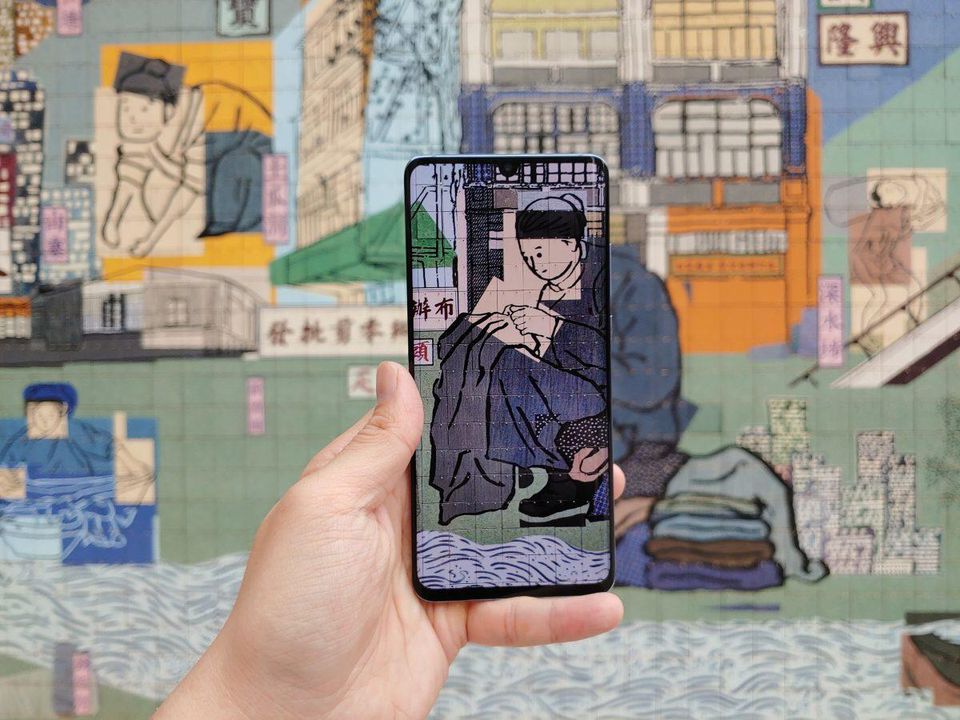 The photograph was taken on the subway also shows a small detail of the protective cover used. You may notice a cutout where you should be able to reach the volume and power buttons.
In another photo, which you can now see below, we see the view of the cover by the back cover, where you can see the presence of at least one elongated Xenon flash in the hole in the upper left of the device. The black part is completely unknown and just below it, we can see an opening that serves to keep the camera module hidden.
So far we know that the Mate 30 and Mate 30 Pro will hit the market with a circular camera module and at least three photographic sensors. Huawei has ambitious plans to present no less than a 1 / 1.55 "40 MP sensor with RYYB (red, yellow, yellow and blue) array pixels against traditional RGB (red, green and blue).
But does not stop there! The company is also expected to adopt a second 1 / 1.7 "40 MP sensor and 120-degree ultra-wide-angle lens. Finally, we would have a third 8 MP sensor and 5x optical zoom telephoto lens.
One of the biggest questions about Huawei fans lies with the operating system. Following the problems the company faces with the United States, the Chinese giant has said it will release the new Harmony OS for all its official devices and from partner manufacturers that are interested in migrating to the system.
Recommended: Samsung Galaxy Note 10 Plus in Aura Blue will arrive in Europe
The first device with Harmony OS was announced a few days ago, but the first smartphone with the operating system may emerge in the coming months, although information is still very poor and scarce.