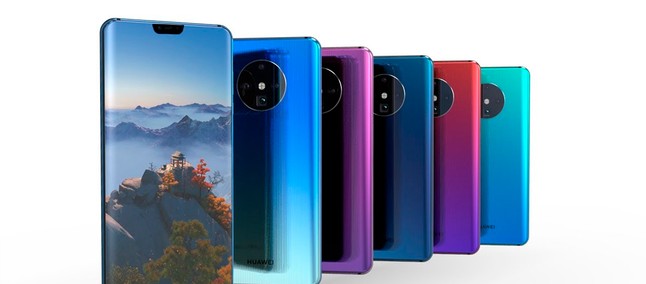 The Huawei Mate 30 smartphone is just a few days from its official launch, and as a result real images of the product start to appear more frequently on the internet, implying that the device is already practically unveiled to the public, and the event will only make the official. Mobile phone in the mobile market.
Recently a possible image of the device protection film has appeared on the internet. showing that the manufacturer used a strategy for differentiating the design of the versions, choosing to reduce the notch size, which is much smaller than the 30 Pro model.
The images were found on the Chinese Weibo microblogging, and clearly show the size of the Mate 30 notch, where there will only be room to install the dual set of front cameras. This is because Huawei does not implement the 3D face unlock sensor in the normal version of the product.
This strategy is similar to the one made by the Chinese giant in models Mate 20 and Mate 20 Pro, but the notch this time got a little bigger than the predecessor because of the presence of the second lens for selfies.
The Huawei Mate 30 family will be shown to the public at an event to be held in Munich, Germany, and the first country where products will be made available for purchase in China, the manufacturer's home country.
Recommended: Google VP Stadia reveals intentions for demos, family sharing and cross-save and mods
So, dear reader, what did you think of the notch applied to the device? Leave your opinion in the comments!
Source: Weibo