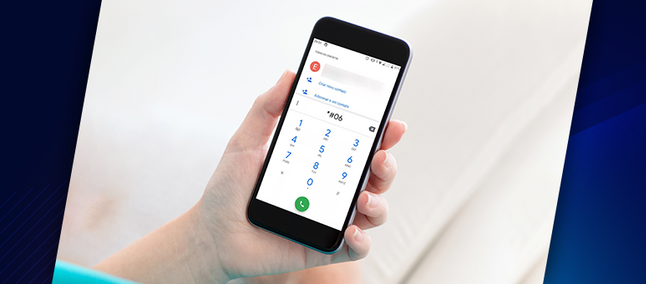 As we talked about recently, one of the practices to be adopted when having your smartphone stolen, stolen or lost, is to block the device through legal ways, either with your carrier or with the security departments of your city.
However, even if performing this type of blocking inhibits the transfer of these devices to some degree, as they will be unable to perform any activity that depends on the carrier's services, many of the offenders are able to clone an IMEI number. unimpeded to the device, returning its operation.
However, as much as this phone returns to normal operation and is probably sold at a lower price than the one found on the market – including used, sounding like a great proposition for those who want to pay cheap, buy this type of device, In addition to fitting you into the crime of receiving and may cause you to have problems in the future, it only feeds crime, encouraging theft and theft to continue to be practiced.
As a result, following our tips and tutorials board, we will teach you in the following short section how you can check whether your phone's IMEI is free of any impediment and has been cloned; check out!
How to find out if an IMEI is cloned and is on two phones
As explained here, the IMEI is a kind of chassis of your phone, acting as a unique identity of every device ever made in the world. When cloned under criminal practice, this registration code becomes part of two devices simultaneously.
So if a lock is requested for an IMEI that has been cloned – regardless of the reason, both handsets will be halted and you, who purchased a mobile phone without knowing where it came from, may suddenly have a paperweight in their hands. hands.
For this reason, before buying a mobile phone – be it new or used – always make sure to check the IMEI of this new device and avoid future headaches. To do so, check out the sequence of instructions below.
With the IMEI of the phone to be checked in hand, access the Anatel website through this link and click See here the situation of your mobile device. If you don't know how to find out a device's IMEI, check out our other tutorial .
With the query screen open, enter the IMEI number and the letters in the image (captcha). Now click Query.
The current status of the device will be reported under the Result category as shown in the image below.
As you may have noticed, Anatel's website only tells you if the device has any restrictions or types of irregularity, being useful for a more superficial and direct check, such as the regular operation of the device on national soil or a possible theft warning. /theft.
However, it fails to point out any cloning as it does not reveal which model IMEI was originally registered in. For this, the ideal is to resort to sites such as IMEI24.com, which maintains global lists of IMEI codes, allowing checking devices around the world. Check below how to use it.
With the phone's IMEI checked in hand, access IMEI24.com by clicking here. If you don't know how to find out a device's IMEI, check out our other tutorial.
Enter the IMEI code in the highlighted field and click the Check button.
Click on the 

I'm not a robot box

 and then confirm the information by clicking the 

I'm not a robot button.
Okay, you checked your device's IMEI! If the number you enter points to a different phone model than what you have in hand, you are most likely in possession of a cloned device, even if Anatel itself states that the device " has no restrictions on use ". In the image above, the highlighted device is the same as the one checked, indicating that there is probably no-cloning at all.
So, did you like this tip more? Tell us here in the comments and don't forget to share this tutorial with your friends!