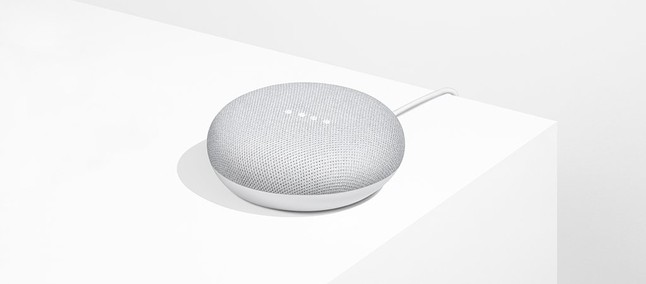 Following its launch in 2017, the Google Home Mini smart speaker is expected to finally gain a second generation this year with the announcement of Google's new devices. The information is from 9to5google, and reliable sources linked to the site would have stated that the new generation should maintain the look of the current model, but should also make many improvements.
According to information, the new Nest Mini – it is worth remembering that Google announced this year the change of nomenclature of devices from Home to Nest line – is one of three models that will be presented by the manufacturer this year.
The device would follow the size standard of the current Home Mini but will feature sound improvements such as better overall sound performance, higher maximum volume and also better bass, which are some of the key points criticized in the current model available on the market.
It is said that the Nest Mini will also come with a wall mount. The site does not reveal what such a solution will look like, but it is possible that Google may include an accessory in the box so that the smart-speaker could possibly be plugged in, as accessories made by third parties have been successful among smart speakers.
Another addition to the new Nest Mini is the inclusion of the 3.5mm connector so users can extend the functionality or sound of the device. It is unclear whether it will serve as what we see in the latest Echo Dot, where you can just plug in an external speaker to make it a smart device, or if Google should implement a sound input for users to use. Nest Mini as a speaker with computer audio output, for example.
Recommended: One more for the series! Oppo Reno A has specifications and rendering revealed
There is no information on pricing, design or availability of Nest Mini, but it is expected that the smart speaker will be announced along with Google Pixel 4 during the Made by Google event due in October this year.
Source: 9to5google