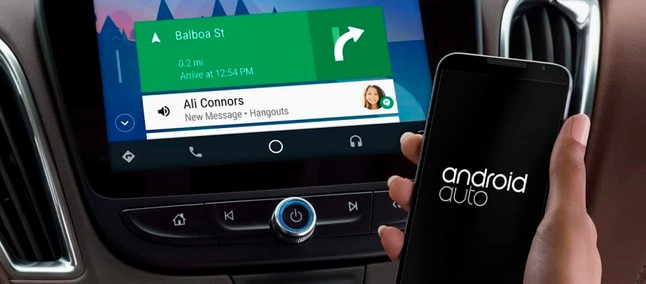 Google today announced that it intends to increase the reach of its solutions aimed at the automotive sector by making available a series of new applications developed with Android Auto in mind, in addition to facilitating consumer access to the Android Automotive OS, which should be available in future vehicles from big names in the auto industry.
Android Auto, recently upgraded to version 5.5, already equips vehicles for more than 100 million users, which encouraged the search giant to offer an even more robust experience. Several new functions will be added to the system, including a new category of applications aimed at assisting drivers during navigation, in the search for parking lots, and even in charging stations for electric vehicles.
Google is already working with developers to launch the apps, which are expected to be in beta until the end of the year, with the company making the new APIs publicly available after the trial period. Guidelines designed to keep drivers on the road on the road have already been published, produced with the advice of governments, industries, and academic institutions.
Another interesting novelty is the arrival of the Calendar and Settings apps to cars, thus allowing users to check appointments and manage Android Auto settings directly from the display on the car dashboard. The features complement the modifications made to Maps, optimized for horizontal display, which reduces dependence on the cell phone.
Android Automotive OS, which differs from Android Auto in that it works independently, without the need to connect to an Android smartphone, will finally be expanded to more automakers. The system is present in Polestar 2, a vehicle sold abroad, and should now be adopted in more automobiles and countries, with Volvo, Renault, GM, and many others being part of the new partnership.
Recommended: Samsung resumes outsourced production of basic cell phones to reduce costs
Developers will also receive greater support to prepare their applications for Android Automotive OS, having access to the image installed on Polestar 2, as well as an emulator for testing. Your APKs can also be published through the Google Play Console, a method already used in the system for mobile phones, facilitating the process as a whole.