The Android Distribution Dashboard has been peaceful since October of a year ago, yet Google's reporting today that it's bringing it back — with a couple of caveats. To start with, the good news: on account of Treble, the enterprise that makes it simpler and quicker for manufacturers to update their smartphones, Android Pie is on 10.4 percent of Android devices in a similar time it took Oreo to achieve just 4 percent. While 10 percent of users may not appear to be a great deal nine months after release, it's among the quickest such an accomplishment has been come to since the company began tracking version numbers.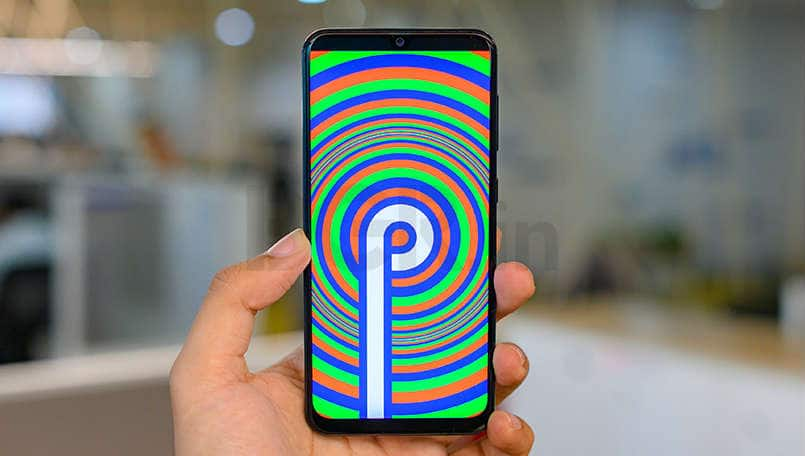 Google disclosed to me that it wants to ensure that it's recounting to the entire story of Android versions, which is the reason it quit updating the dashboard — simply appearing percentages and a pie chart wasn't doing equity to what the company believes is a significantly more productive and less fragmented account than it's any point been. That is on the ground that it's doing significantly more, from backporting libraries to including real features inside security patches to pushing WebView updates through the Play Store, to guarantee phones aren't left waylaid regardless of whether they're stuck on more established Android versions. Before long, some security patches will be issued through the play store, as well.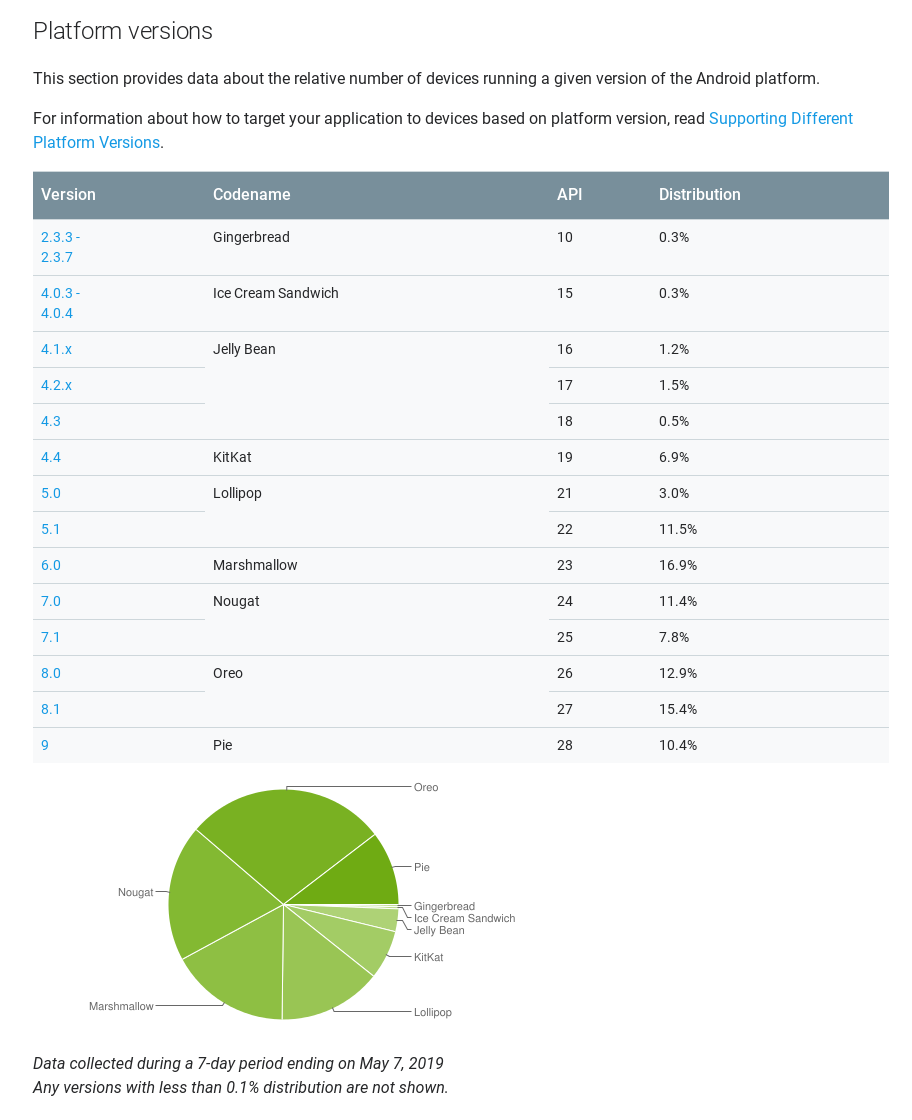 While the dashboard has been refreshed to incorporate the most recent numbers, alongside the beleaguered pie graph, Google means to give that extra setting in future cycles — t the great extent with the goal that it's not foddered for Tim Cook amid iPhone keynotes. When initially envisioned, the dashboard's objective was to provide best practices to developers hoping to keep their apps supporting different versions of Android — just 3% on an older one? Likely time to deprecate those APIs and backing newer versions.
In any case, the press anticipated those monthly releases to give context for how the industry is pushing ahead. Is Android still a divided mess, or are things gradually showing sign of improvement? That is the thing that the dashboard helped answer. When Google quit updating the dashboard towards the end of last year, two months after Pie had turned out to be legitimate and been released to Pixel phones, it wasn't even on the outline yet, and the past version, Oreo, was only at 21.5 percent. That wasn't a decent look, and Google wanted to assume responsibility for the story.
Also Read:
So Google guarantees better and progressively comprehensive data — soon. In any case, with Google influencing developers to target Android 9 Pie with new apps by August, and app updates by November, the discontinuity won't much matter; Google's pressuring them to reveal more than was prudent.
Up to that point, enjoy the numbers.