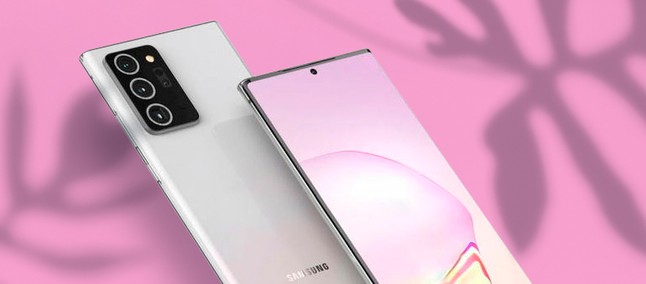 Each time we approach more than August, the time of the launch of the new Galaxy Note 20 line, Samsung's plans for the trio of flagships become increasingly clear. Following the S20 family, this year the company should present not only the new Galaxy Note 20 and Note 20 Plus, but also the Note 20 Ultra.
Among so many leaks, this time a manufacturer of protective covers reveals in advance the possible shape of the new Samsung models, reinforcing details that were expected.
In the images below you can see the black cover that protects even the region of the rear cameras. Covering not only the larger glass but also the glass where the lenses are positioned, we see a total of five holes to allow four cameras and an LED flash to play their part.
There are no details as to what the photographic set would be, but it is safe to say that the company should maintain the main lens with a higher resolution, a wide-angle lens, and a telephoto lens, leaving the 50x SpaceZoom periscope lens for exclusive use in Galaxy Note 20 Ultra. Meanwhile, the other two holes in the right region can represent a camera with a ToF 3D sensor for depth of field data and the positioning of the LED flash.
It is also possible to note that, in the lower region, Samsung will change the positioning of the S Pen for the first time in the Note line, probably due to the larger set of cameras that required changes in the entire internal structure of smartphones.
Recommended: Microsoft Launcher Beta gets update with landscape mode and redesigned Feed
Expecting to be announced in August, the 2020 Galaxy Note line may arrive with three models with identical design and powerful hardware equipped with Snapdragon 865+, but some changes among the whole family. In addition to the camera set, the trio's screen is expected to be different: with Note 20 offering traditional 60 Hz, Note 20 Plus with 90 Hz, and the more powerful Note 20 Ultra with 120 Hz.
Source: m.weibo.cn