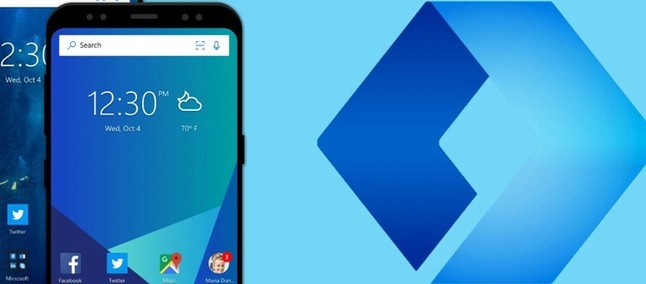 After a long period of testing, Microsoft released the first beta of its Microsoft Launcher, the company's home screen app for Android smartphones, earlier this month. Today, the application receives its first update, bringing some of the features already present in its Preview version.
The first of these is the arrival of landscape mode, allowing the home to be rotated according to the orientation of the device, something already present in other solutions, such as the one in the Pixel line itself. Another highlight is the Feed, a page with updates for various services of the company, which has now been redesigned to maintain a more sober look.
The list of changes also includes new wallpapers in the Bing and Microsoft folders, as well as improved performance. Regarding corrections, the Redmond giant claims that it fixed problems in the dock's resources, in the folders in the application drawer, in the double-touch gesture to lock the screen, in the search system, among others.
The new update has already been released on the Play Store, but it is worth noting that it may take a while for all users to receive the news. Just this week, Microsoft released a Skype update for Windows 10, blending the look of the app with the desktop program. With it, the company marks the end of the UWP version of the messenger, following the trend of unifying all the programs of the operating system in the same standard.
Recommended: Avast reports adware campaign disguised in 47 games on the Play Store
The company also announced that it will shut down its Mixer streaming platform, establishing a partnership with Facebook Gaming. All streamers will be migrated to the service of Mark Zuckerberg, with a period of one month to adapt to the changes.