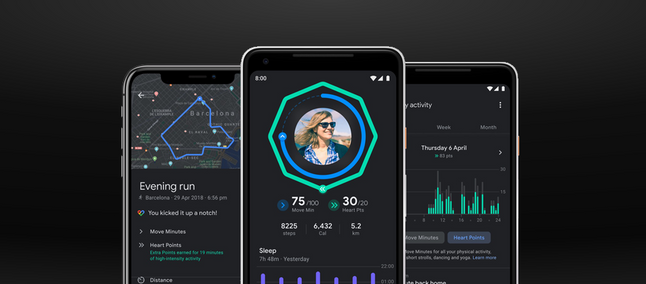 The Google app dedicated to exercise tracking, sleep tracking and other information about physical activity is gaining news with the arrival of August.
The company began releasing new features for Google Fit on Friday, such as the long-awaited dark mode, the arrival of detailed sleep information already embedded in the app – such as movement and heart health – and introducing the training map for iOS users.
Google Fit could already perform these features with the help of third-party services or products if the user has a fitness bracelet or smartwatch with the necessary features, but in this new update, the app itself introduces the functions without requiring the user to have one of these devices.
The new feature makes the app even more complete and lets people take better care of their health, set priorities and closely monitor the changes they are making.
You can add or edit sleep history if the person has something to adjust. The app also displays sleep metrics by day of the week, by week during the month, or by months during the year. Simply choose and adjust easily and simply to know whether or not you are getting a good night's sleep.
The iOS update now lets users who practice outdoor exercises such as running or cycling see on a map on the entire route taken, the time it started, and the total duration of the exercise.
Recommended: Samsung Galaxy Note 10 and 10 Plus get hands-on with non-functional models before launch
The news is being implemented by Google and users will receive the news during this and next week, so stay tuned for updates to your store.