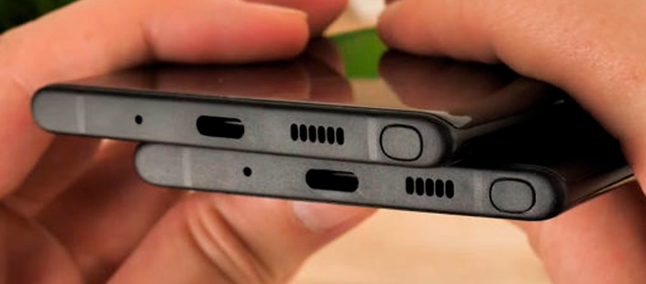 With just a few days until the official launch of the next-generation Samsung Galaxy Note line, scheduled for August 7 course even more information about upcoming laptops continues to emerge on the web.
In one of the last leaks, inclusive, Note 10 and Note 10 Plus won their first hands-on video, of course, with non-functional models (dummies).
Still, in the video posted by the YouTube Mobile Fun channel you can see the design changes that will hit Note 9's successor tops, including details such as the absence of the headphone jack.
The smaller Note 10 model should feature a 6.3 "panel, while the Plus version would feature a 6.8" screen, both with speakers at the bottom and featuring USB-C connectivity.
It is also possible to observe the presence of only one camera in the front, even in the Plus model, a decision possibly made to deliver greater screen utilization to the user.
At the rear, the cameras are arranged vertically, with Note 10 bringing three modules and the 10 Plus four (the extra module would be a ToF sensor, but make photos taken in Portrait Mode even better).
Still talking about cameras, the main sensor is an RGB module, followed by a telephoto lens and an ultra-wide lens, which delivers a good diversity in photography.
Recommended: OPPO and Qualcomm Unveil New Technologies to Improve Mobile Gaming Experience
It remains to be seen if all this versatility will be reflected in the final price of the product, which certainly will not be very affordable.
Source: www.youtube.com