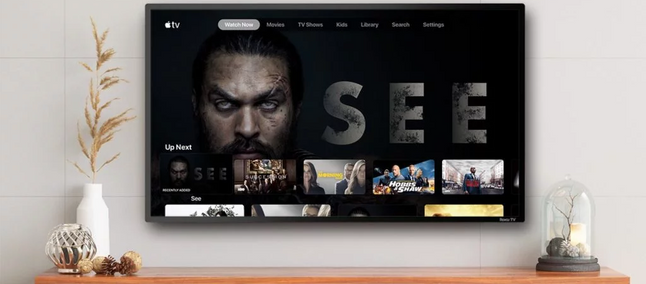 Apple has just confirmed the renewal for the second season of all its major adult series of the new streaming platform on the market, according to Variety.
Even though the reception of the original Apple TV Plus series varies from lukewarm (in Dickinson and For All Mankind ) to disappointing (for See and The Morning Show ) for expert critics, the company seems confident enough to return with a season two of all these productions cited.
According to sources linked to Apple, Variety claims that initial statistics show that most Apple TV Plus viewers who watched an episode of the four productions released on November 1st were curious enough to continue with the second or even second. until the third episode. This suggests that retention would be good despite the median scores.
Apple TV Plus will have recurring episodes every week, approaching HBO rather than Netflix which releases the entire season at once. At last week's release, all See, For All Mankind, Dickinson and The Morning Show series had their first three episodes released at one time, and from now on the episodes will be released every Friday.
Because of this, it is worth remembering that the fourth episode of the four Apple TV drama series is now available to subscribers.
Recommended: Closer ties: Disney and Amazon partnership will take Plus for Fire TV
Apple TV Plus costs just $ 9.90, and the platform's upcoming premieres will include the Servant drama and horror series, created by M. Night Shyamalan, which arrives on November 28, and the Truth be Told drama, which will feature live podcasts. Real Crime Story and Debut December 6th.
Source: variety