It's that season once again. Google has recently presented its most recent innovations at its yearly I/O event for 2019. The conference, which occurred at the Shoreline Amphitheater in Mountain View, covered everything from the new Pixel smartphones to Android Q and Google's continuous commitment to more extensive Internet of Things items. Here are the features.
Google Pixel phones you can afford
Google is jumping directly over into the mid-range smartphone showcase with an increasingly affordable version of its Pixel 3 and 3XL devices. The original phones were generally received by tech journalists and reviewers yet have been accounted for to have struggled in terms of sales. presently, in a move reminiscent of the Nexus days, Google has launched a $399 version that makes a couple of compromises contrasted with its flagships. We've had a Pixel 3a in our editorial office for a brief time and it's unquestionably an amazing achievement, not least since it holds the wonderful camera from the regular Pixel 3.
Android Q gets darker, safer and smarter
The beta for the 10th version of Android arrived for a little selection of devices. We distributed some initial introductions of what we've seen so far a month ago, yet today at the Google I/O we took in much increasingly about Android Q. Google's operating framework currently has more than 2.5 billion dynamic devices. This is what's new with the most recent version.
A new look Android Auto
Since Google launched Android Auto 5 years ago, the app has developed significantly. It currently supports more than 500 car models from 50 distinct brands and the features continue developing. Today at the Google I/O, another look for Android Auto was revealed.
[youtube https://www.youtube.com/watch?v=0Wz0Heig3TQ]
Google Duplex comes to the web
A year ago, Google indicated how it's Duplex assistant can phone a restaurant and reserve a spot for your behalf. It uses voice commands to trigger the activity and after that carries out its assignment on the phone. Presently, Google Duplex is going to the web. It's working on rental appointments just as movie ticketing. Google said that more details will be revealed not long from now.
One more thing…. Incognito mode is coming to YouTube and Maps
Google has had its disguise mode in Chrome for over 10 years, however, at this point, the feature is coming to Maps and YouTube. It'll work simply as it does in Chrome, so you will most likely able to search for a place on Maps and navigate yourself around a territory without gathering data and location history appended to your Google account. The same applies when viewing YouTube in incognito mode.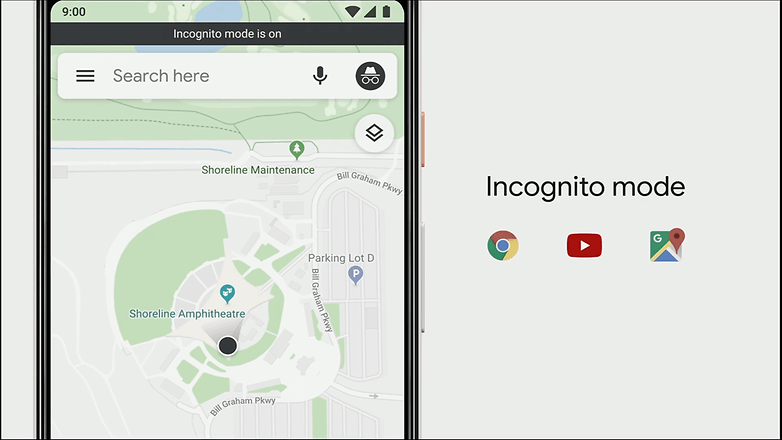 Also Read:
What did you think was the coolest thing Google showed at its I/O 2019 keynote? Let us know in the remarks underneath.