In many occasions, we pull the data network to feed the Mac and other devices thanks to the option of sharing the internet offered by iOS devices. In this case, what we are going to do is just the opposite, we will show how you can create a very simple Wi-Fi network to share the internet that comes with Ethernet cable from our Mac.
Everything seems more complicated than it really is in macOS, and is that in iOS it may seem easier to establish a Wi-Fi network to connect devices but is almost as simple from the Mac. So let's see the steps we have to follow to establish a Wi-Fi network from our Mac for the rest of the devices we want to connect.
The reach of the network is similar to the one that can be given by the iPhone or the iPad sharing the internet, so you do not have to get too far away if you want to enjoy this connection without cuts. Another issue that we have to take into account is that the network we create has no password, so anyone who is close enough could connect to our network.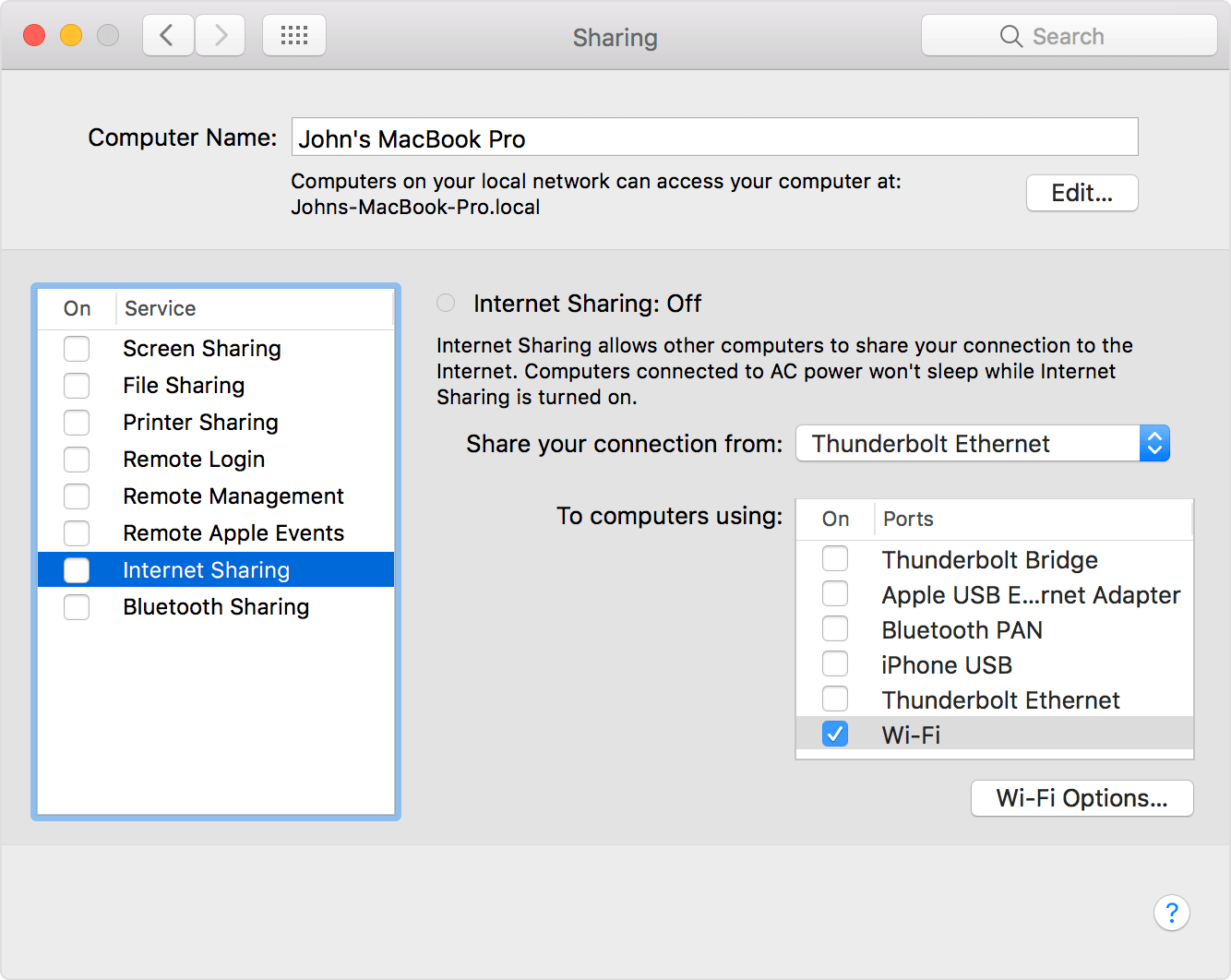 The steps to share internet from our Mac with other users in the local network are the following:
We open the System Preferences and inside we have to access the Share folder (in macOS Mojave)

Now we have to mark the option Wi-Fi that appears on the right side and once pressed we have to touch the option on the left "Share Internet"

We have to follow this order because otherwise the option is grey and we can not activate it.
With this, we can already use the Mac as an access point through a Wi-Fi network created by us. Simple and effective in some cases is not the most frequent today, since data rates are increasing but if you run out of data on the iPhone and want to use a connection via Ethernet on your Mac this is an option to consider.
More From us: Get Apple's Latest 13-Inch MacBook Pro with Touch Bar for $200 Off