We have the perfect opportunity for you to save some money on Apple's gorgeous 13-inch MacBook Pro. If you were fancying a new machine or were in the market for an upgrade, you can grab the company's latest model MacBook Pro for just $1599.00, right now!
In a time that is now behind us, it was almost unheard of for apple, or other companies, to start offering discounts on Apple hardware and accessories. Apple as a company was always that "premium" brand for which you would always have to pay full price. It's still relatively unheard of to get huge discounts on Apple's products and services but we at least now live in a time where the company understand that it needs to reduced prices now and then to complete and to drive sales forward.
With that in mind, it's great to see that we end up with products like this gorgeous and extremely powerful MacBook Pro being discounted to a point where it can convince people sitting on the fence to make the investment in the hardware.
Apple's latest MacBook Pro is all about "more power. More performance. More pro." This means that the company has tried to invest engineering resources into ensuring that those purchasing the hardware end up with a machine that is capable of delivering a stunning experience to them.
It also means that it is going to be able to expertly handle the more processor intensive processes, such as running video editing software, software development tools and apps, and intensive packages like Photoshop or illustrator. These are all things that the "pro" user is expected to do.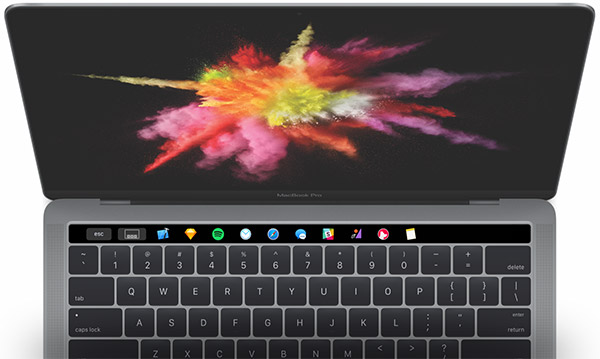 also see: Add MagSafe-Like Charging To Your Phone With This Magnetic, Glowing Cable For Just $8
With this model, you would be getting a 13-inch Retina with the True Tone technology. It offers the Touch Bar experience as well as a Touch ID and comes with an ultrafast SSD, up to 10 hours of battery life, 256gb of internal storage, and a 2.3GHz quad-core Intel core i5 processor with 8GB of RAM. If you are looking for a powerful machine at a great price, then this is the deal for you.