Are you wondering when is the new MacBook Pro coming out? Have you heard the rumor that Apple might launch a 16-inch MacBook Pro in 2019? We have all the rumors and news about the 2019 MacBook Pro release date and what you can expect from next MacBook Pro.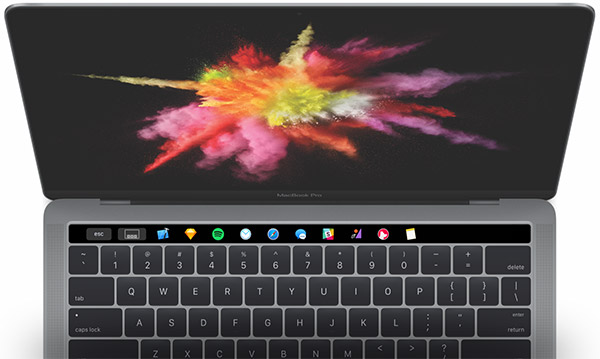 Contents:
Released date
Design
Price and availability
Specs
In this article, we'll look at the new features expected to arrive with the new MacBook Pro, along with the specs everyone is hoping for, from a 32 GB RAM option for the 13 inch MacBook Pro model to an even more powerful MacBook Pro 2019 graphics card. We'll gather everything you need to know about when the MacBook Pro is coming out.
MacBook Pro 2019:
Release date:
We don't know when Apple will update the MacBook Pro models but given that the company announced new MacBook Pro models at WWDC in June 2017 and then updated then again in July 2018, we think that there is a reasonable chance they will be updated at WWDC 2019 in June.
Price and Availability:
If you don't want to wait for the new models we thought the 2018 models were excellent when we looked at them last year and for now we'd say they are still an excellent buy—-as long as you avoid the non-Touch Bar models that are over a year old now. They are available from the apple store here.
Right now the price of 13 inch MacBook Pro with Touch Bar starts at $1799.00. The cheapest 15 inches MacBook Pro you can get costs $2399.00. Those prices haven't changed in a few years and we don't expect them to change with the 2019 generation models.
We could see Apple update these entry-level MacBook Pro models so that Mac users who require more powerful Mac laptop for less than $1799 have something to meet their needs. Hopefully the latter.
Design:
In an investor note on Feb 17, 2019, apple-expert and KGI Securities analyst Ming-Chi Kuo wrote that he expects Apple to release a 16 inch MacBook Pro in 2019. He said that the bigger screen size could be made possible by reduced bezels. Throughout 2018 apple was hard at work reducing bezels on its products, including the iPad Pro and MacBook Air, so the suggestion that it might reduce the bezels on the MacBook Pro isn't a surprising one.
also see: Get Apple's Latest 13-Inch MacBook Pro with Touch Bar for $200 Off
Specs:
The 2019 MacBook Pro models could offer the following specs
Screen
Processor
Graphics
Ram
Touch bar