If you're a victim of a smartphone theft or simply you have lost your phone, then reading of this article may help you to allocate and secure your lost or stolen cell phone. Missing phone is always bad news because of personal data it holds or it's price value which may contain 5 figures. But it's important to act quickly if you want to get back your phone. Here are some steps that you need to take if your phone is stolen by a thief or accidentally lost.
What to do if your phone has been stolen
Check dangerous spots
Locate your device remotely
Erase everything from cell phone remotely
File a report of your smartphone as stolen
Disable your cell phone service
Protect your phone
Where do thieves operate?
According to a survey by IDG, it seems that bars and restaurants are hot spots for smartphone thieves. One of the most common tricks is that they put a map or newspaper on the table over your phone and slip your phone out underneath while distracting you by chatting with you or with a contrived story about being lost or similar. you are more likely to be targeted in big cities.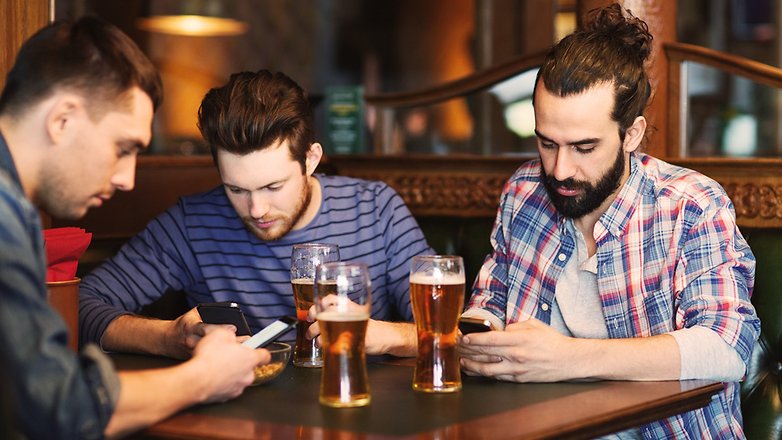 If you insist on getting your smartphone out in a bar or restaurant:
Public transport is also a hunting spot for smartphone thieves. It is a common practice at a bus station and or on the subway station to take your smartphone from your pocket just before the doors are closed. For example, shared stories of her friends suddenly finding themselves on the subway with earphones in their ears but no sound what's the reason here?  Because their smartphone had been stolen from their pocket. Not to mention stories of a skillful thief who used chopsticks to take smartphones off of unfortunate commuters!
It is an understandable reaction after spending a large sum of money on a Samsung Galaxy S10 or a Huawei P30 Pro. What makes you worried most is not the loss of valuable smartphone, but the data that it holds like contacts, Emile, photos, business documents, bank account details etc. so that it is important to destroy the sensitive data immediately which is saved on your device if it gets stolen.
How to find your smartphone?
Android offers several ways to find your smartphone if you lost your smartphone or gets stolen. The best-known one is Google's Find My Device, which you can access from the Android website on your computer or the app from the Google Play Store. Here are more details on how to use the service, which used to be called Android Device Manager.
One of the easiest ways to find your smartphone is just by "Where is my phone" into Google search. If you are logged into the same Google account on both your PC and your smartphone, you can easily track your phone from there. You will be able to see the Wi-Fi network through which the phone is connected and also its battery percentage. You are also able to make the phone ring at full volume even if it was previously on silent mode or wipe your data remotely.
As someone who has had to recently use this feature after misplacing my phone, I have to say that your Location has to be set to high accuracy for the best results. There are other apps and solutions do exist to help you find your smartphone. Although it hasn't always had the best reputation like Cerberus Phone Security provides a ton of options such as remote control, taking photos of the thief, recording audio, and on a rooted device, it can even survive a factory reset.
If you're able to find your phone with any of these services, it's best not to approach a thief yourself. Instead, leave it up to the police. However, if you have simply misplaced your phone, this will help you figure out where it is.
Locate your smartphone with your smartwatch?
Smartwatch is also a useful tool to find your smartphone. If your smartphone is paired with your smartwatch, then wear OS' on-board tools make it easy to locate your smartphone. You just need to activate the Google Assistant and say "Find my smartphone". The watch then searches for the paired phone and lets it sound an alarm, even if it is actually set to silent. The location can also be located through Wear OS menu without voice command.
With Bluetooth connectivity, it is also a useful option to locate your smartphone if the thief is still nearby. The smartwatch feature is designed to locate a lost smartphone without having to turn your whole apartment upside down looking for it.
How to wipe your smartphone data remotely?
If you are not able to recover your smartphone when it gets stolen, then Android gives you the option to erase the data on the phone remotely using the Find My Device service as we mentioned above. It only takes a few seconds to reset the phone and the thief won't be able to stop it once it's started, but this step is irreversible, so be consider with this option before doing it.
How to report your smartphone as stolen?
it is an important step to report the police if your smartphone gets stolen. It is important to make it as soon as possible normally within 48 hours. This is also important if your phone is covered by insurance. This report allows the authorities to block the phone from being used on other networks.
To report your phone as stolen to the police, you need to follow this information:
The IMEI number of the smartphone, which can be found on the box
The model of your smartphone.
Your phone number and the name of your mobile network.
The circumstances of the theft, specifying the date, time and location of the theft.
If your phone is covered by an insurance policy against theft, then it is necessary to notify the company as soon as possible follow the procedure and get the benefits you're entitled to. Pay close attention to what you are going to tell them, as it could mean the difference between seeing the benefits of your policy or being left with no recourse.
How to disable your cell phone service?
It is also possible that whoever stole your cell phone might be racking up a large phone bill on your behalf by calling a lot of numbers with your phone. To avoid this problem, you need to notify your service provider that your phone has been lost or stolen to shut off your mobile phone service. You can also suspend service to your number through your carrier's website, by visiting their franchisees or by calling customer service. If you suspend your mobile phone and network service, it will stop working instantly and avoid fraudulent use.
How to protect your smartphone?
To protect your phone in case it gets stolen, or at least mitigate the damage, you should take basic precautions like setting up Find My Device which is also known as Android Device Manager. You can also protect your smartphone with lock screen passcode and fingerprint scanner if you have one.