Fans of night mode have something to celebrate! Although Dark Mode isn't officially available yet in WhatsApp's latest beta, WABetaInfo had the chance to try it out for the first time and decided to show us how it works on the world's most popular messaging app (WhatsApp).
One thing that immediately catches the users eye is the fact that WhatsApp hasn't chosen an absolute black, but it uses a very dark grey which looks like black but it's not black.  It is a shade that actually makes reading easier and makes your eyes less tired than black. Eyes tend to adapt more easily because of the contrast between grey and white is not as sharp as that between black and white.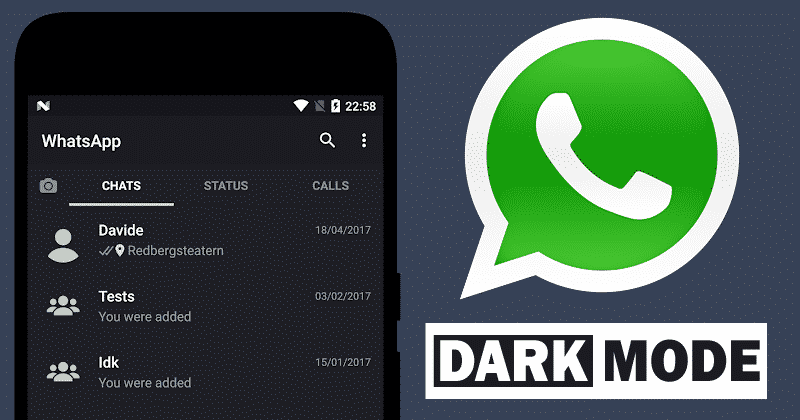 According to some researches, using dark grey instead of black offers you the advantage of better readability. When an app uses absolute black the activation and deactivation of the screen, text scrolling and rapid motion may appear a little distorted of OLED display pixels. With dark grey, each pixel remains lit, so the effect during scrolling is not perceptible.
Also Read: New Stickers For WhatsApp – WAStickerapps Free For PC (Windows & MAC)
There is a problem that you may face while using dark mode. Which is battery draining quickly. The solution to this problem is
Power hungry App activated
Replace your old battery
Google play services
Switch off auto brightness
Shorten your screen time
Clear background apps
Unfortunately, maybe the applications are not fully benefited from it at the moment WhatsApp's Dark Mode has only been implemented in the settings menus. In addition, still, you are not able to activate this mode even you are a part of the beta program. We are expecting from WhatsApp team that they Don't make us wait long.