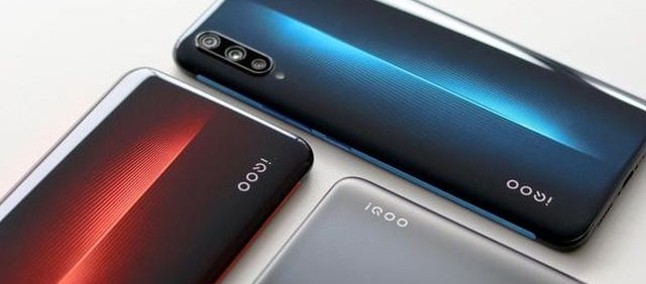 A day before the opening of the gates of the Shanghai 2019 MWC the Chinese line manufacturer invited technology news sites and journalists to present their news that will be shown to the fair's public as of Wednesday (25), and the company revealed its the first commercial smartphone that also boasts an impressive new technology of fast loading of the company and an augmented reality glasses.
Although it has already shown the NEX 5G a few months ago, the device was never officially released to the public so that interested parties could buy and use it on a day-to-day basis. Therefore, with the launch of the new iQOO 5G live presents the world its first commercial smartphone with 5G connectivity.
The device uses the Snapdragon 855 platform developed by Qualcomm for this year and offers the Snapdragon X50 modem so that the smartphone is able to handle the data and information transmitted by the fifth generation of telecommunications networks.
While the 4G needs only two antennas to get signal, the 5G needs four in order to work properly, and combining the antennas next to Wi-Fi and Bluetooth needs to be done carefully so that the schemas do not interfere with each other.
No further information on the iQOO 5G was revealed, except that the device will feature a drop notch, as you can see in the image, and more news will be revealed in the third quarter of this year, between July and September.
The company also introduced the stunning new technology Live Super FlashCharge with no less than 120W of power. With 20 Volts and 6 Amperes, the novelty allows a 4,000 mAh battery to be recharged from 0% to 50% in just five minutes, and from 0% to 100% in just 13 minutes.
There are no details if the company should adopt the technology in the iQOO 5G, but the novelty is extremely welcome and shows that the future of batteries in smartphones is not that they are bigger, but rather recharge in much less time.
And lastly, the company exhibited details about its augmented reality goggles that work with help from the 5G network, the live AR. They are two 720p resolution screens for each eye that can display games in augmented reality, 3D videos for professional needs, and can connect directly to the smartphone, without the need for a computer or hardware specific to the device.
Recommended: Transparent Live Wallpaper For PC (Windows & MAC)
The announcement was brief and did not reveal many details such as market launch information and price, but it is possible that the company will resubmit the announced products to MWC Shanghai 2019 in the coming months.
Source: www.weibo.com