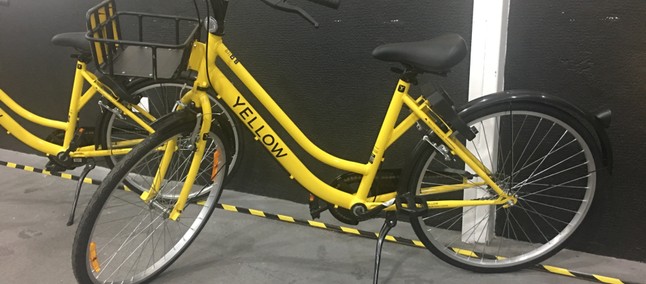 After several users of bicycles and shared scooters in Rio de Janeiro were caught by surprise with the approval of a law that would oblige a CNH with permission to direct these means of transport, and State Representative by PSL Alexandre Knoploch announced that he will ask for the veto of his law.
Using his Twitter to warn users, the politician said that this action will be a result of the rejection of the law by the users and that he will ask the Governor of Wilson Wilson Witzel the total veto of the project. With this, the locals will be able to continue to take scooters and bicycles through applications without headaches with Detran.
Diante da rejeição da sociedade e entendendo sempre que o povo é soberano, pedi ao governador do estado o veto total ao projeto. pic.twitter.com/u5XsBftyTa

— Alexandre Knoploch (@aknoploch) June 14, 2019
The electric scooters quickly took the capitals of Sao Paulo and Rio de Janeiro but also became a kind of problem when dividing the sidewalks with common pedestrians, besides creating a second urban problem that is the accumulation of the apparatuses by the city.
São Paulo has already legislated on the subject, and there the rules are already valid: helmets become mandatory, for example, and because of the lack of compliance with the measure, many scooters are already being collected by the City Hall.
One of the few companies adapted for the new times is Scoo, which offers fixed stations for picking up appliances in which an employee provides instructions and also lends a helmet.
Now, who legislated on the subject was Rio, but at the state level: it is on the table of the governor of the state Wilson Witzel (PSC) measure approved by ALERJ in which stipulates that companies operating in the branch here also should provide safety equipment, such as helmet, headlights on vehicles, and lights on the front for added safety.
The curious thing is that for the first time the shared bikes have entered the rules and should also be used with helmets. The legislation should affect Tembici and Grow, which provide Itaú bicycles at fixed stations respectively, and Grin and Yellow electric scooters.
If Wilson Witzel sanctions the law, companies will have to adapt quickly so that a new clean on the streets is not done as happened in São Paulo.
Recommended: It's trapped, Bino! New fake crypto-coins apps are identified by ESET in the Play Store
It is worth remembering that in São Paulo a project is beginning to integrate public transport in the metropolitan region with alternative means of transport, bringing good savings in this phase of testing.
Source: olhardigital.com.br