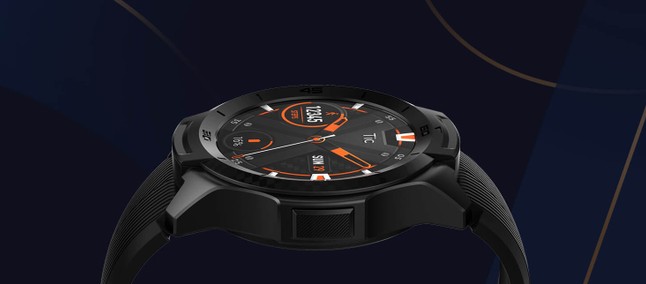 Mobvoi is the company that develops the smartwatches of the Ticwatch line. These smart watches are highly praised by the general public because of their quality. Now she is preparing to present a new model.
Through a video, the company gave us the official date of presentation of the device and allowed us to take a look at the final design of the vest, which should be equipped with Snapdragon Wear 3100.
In the video in question you can see a render of the brand's new smartwatch, showing one piece at a time, until TicWatch Pro comes out of the shadows, revealing part of its final design.
Considering some characteristics of the video, you can imagine that it will be made of metal, different from TicWatch S2 and E2 presented during CES 2019. In addition, it will bring two physical side buttons, one of which should serve as a rotating crown for navigation in the operating system.
The teaser still makes some references related to the words "power" and "speed". That way, many believe it will bring in the Snapdragon Wear 3100 processor, the most powerful made by the giant Qualcomm focused on the wearable devices so far. This inclusion is interesting since lately, it is being difficult to find models with this chipset.
Recommended: With five cameras, Nokia 9 Pureview is set to launch in India; Check out the teaser
The presence of support for the 4G LTE network is due to a premier publication about a page dedicated to the 4G version of TicWatch Pro on Mobvoi's official website, which was quickly removed. In any case, TicWatch Pro LTE is due to be presented on July 10. Until then, there is still room for future leaks, or we will need to wait for its official approval.