Presented by the Mountain View giant on Thursday (6), Google Stadia has streaming gaming capability in 4K resolution at 60 frames per second. Until then, everything seemed to have only good points. However, according to a calculation made by the PC Gamer website, using the maximum capacity of the platform requires a considerable franchise.
In math, an hour of streaming in 4K would consume about 15.75 GB of data. This means that in 65 hours, 1 TB of the user would already be sucked. As early as 1080p, the expense would be approximately 9 GB per hour; a number which would drop by half (4.5 GB) in 720p quality.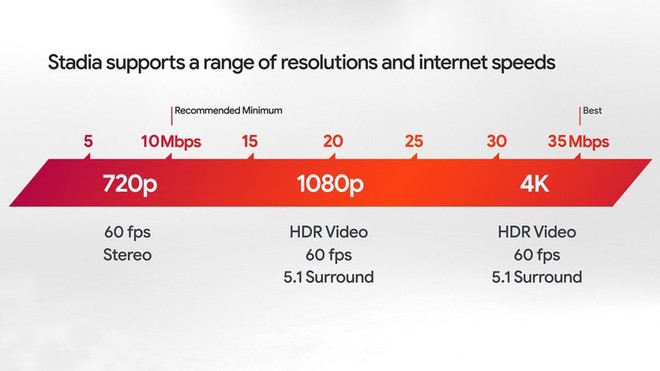 When considering that most of the internet plans in the world have a franchise limitation, using the Stadia at maximum quality would depend on a large package of data from the provider.
On the other hand, in order to have enough internet to last long hours of play, it can also mean extra spending on larger plans.
Recommended: Galaxy Tab S5 Geekbench confirms Snapdragon 855 and Android 9
So far, there is no forecast for the arrival of Google Stadia in Brazil. However, the imposition of the franchise by fixed broadband operators in the country is prohibited. In contrast, it would not be advisable to use the mobile network for streaming games.
Source: pcgamer