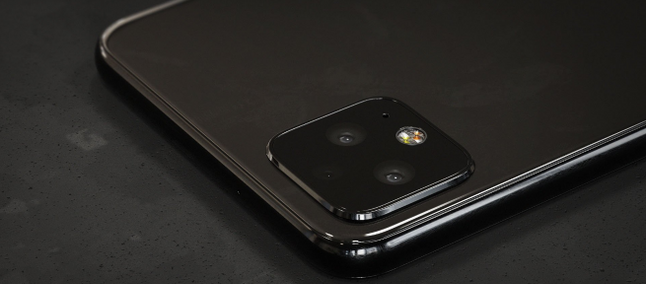 The upcoming Pixel 4 is one of the most anticipated smartphones for the second half of 2019, so it's been rumored and leaked in recent weeks.
Just over a month, ago a supposed Pixel 4 XL was sighted inside a protective cover, being tested in the "real world" – and now, the same kind of sighting has just occurred, but on a different occasion.
The alleged model was spotted inside a London subway in England; although it was properly "disguised" inside a cover, by the cutouts on the part of the cameras it was clear that it was, in fact, the device in question.
We still do not know if the cover shown in the image above will be an official accessory available for purchase, or whether it was developed just to avoid the "prying eyes" until the Pixel 4 and 4 XL are actually made official.
It is worth remembering that Google itself has taken the lead and leaked its upcoming top of the line, showing a different design to the rear regarding the organization of the lenses.
Recommended: Update coming soon! Android Pie testing version for the LG G6 leaks on the web
Also remembering that one of the camera modules must be equipped with telephoto lenses – this according to codes found in the camera app of Google.