There's no need for you to get an Xperia 1 if you want a 21:9 "cinema" screen. Now Sony offers it on its Xperia 10 and 10 Plus. We check Xperia 10 to show you what the new mid-range from Sony is capable of in its smaller but also more affordable version.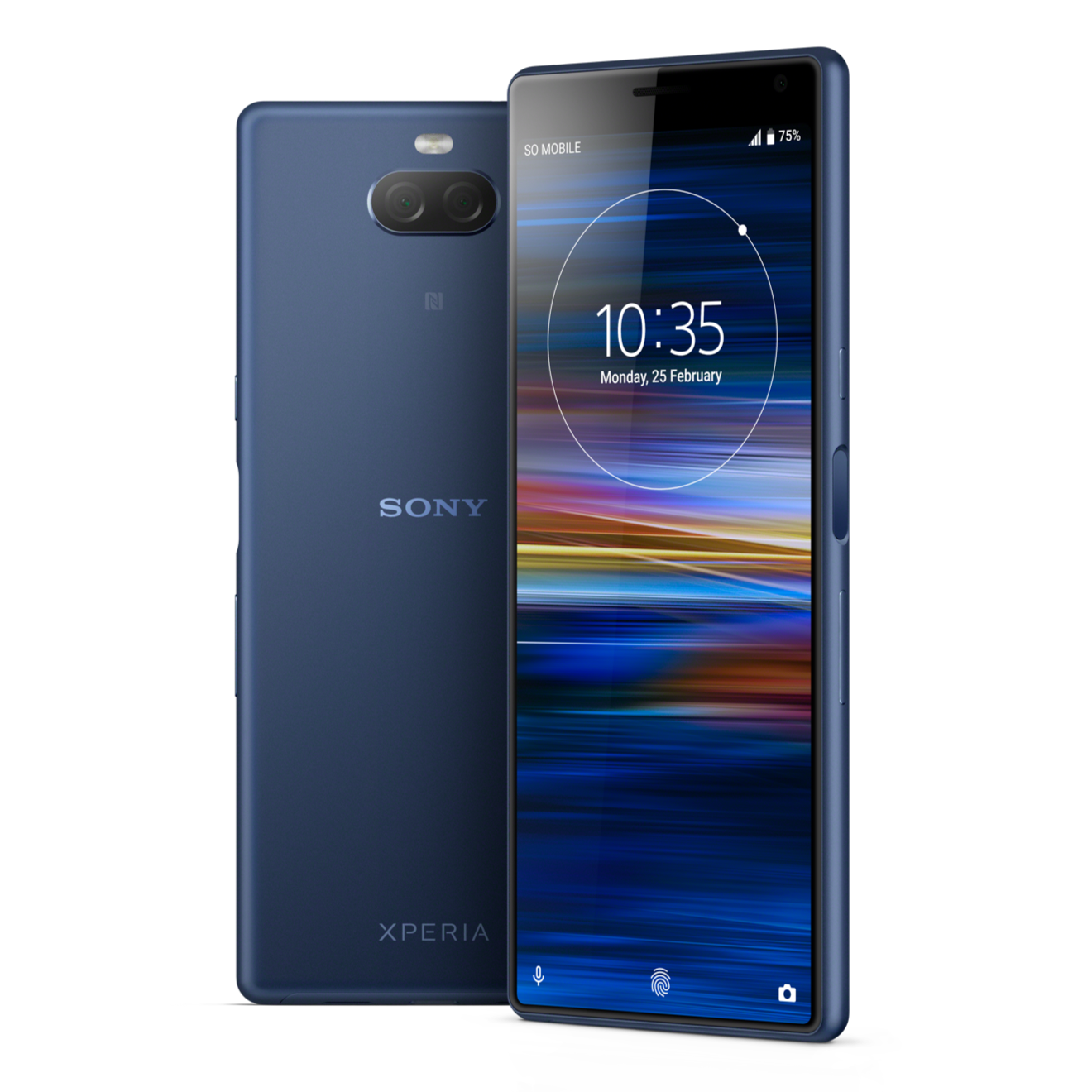 The mid-range is getting cheaper:
it is a cheap phone as compare to Xperia 1. It is half of Xperia price. You can buy it in just $350 and get a 21:9 inches' cinema screen very cheaply. Last year, it seems that Sony only wants to offer these two devices to mid-range users. If you don't want the 21:9 aspect ratio and/or a diagonal screen size of more than six inches, you will need to buy the new Sony Xperia L3 $225 smartphone with a 5.7-inch screen in the usual 18:9 aspect ratio, currently the cheapest smartphone from Sony Mobile that was shown at MWC 2019.
The omniBalance design is back:
There is also a need to get used to a new look in this mid-range segment. Sony certainly shrinks the bezels around the screen, but only at the bottom. The upper part remains very fat, but at least there is no notch.
Both Xperia 10 models have received the same slimming treatment as the Sony Xperia 1 and both models are pleasantly thin and much lighter. Last year's Xperia XA2 Ultra weighed 221 grams, the Xperia 10 is much lighter in the hand at 162 grams, the Xperia 10 Plus has 180 grams.
Cinema format, even in the mid-range:
The screen of the Xperia 10 is designed 21:9 format like the Xperia 10 Plus. Xperia 1, Sony's mid-range smartphone has a Full HD+ LCD screen. The screen diagonal of the Xperia 10 is 6 inches, compared to 6.5 inches for the Xperia 10 Plus.
Even if it is an LCD screen, the angle of view, contrast and color representation made a good impression. You have to get used to the device a little bit to be able to use Side Sense because unlike last year's Xperia XZ3, the screen is straight.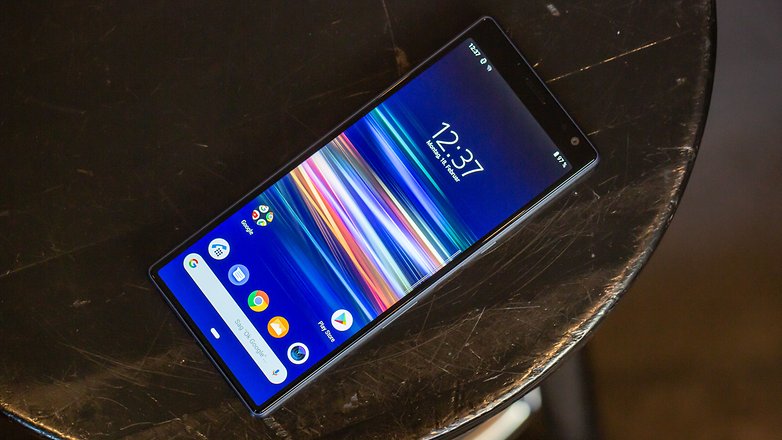 No big surprise in Software:
It is Android 9 Pie that takes its place on this Xperia 10. Sony has not yet announced whether the smartphone would be eligible for Android 10 Q when it is released, but it would be surprising if it wasn't as the Japanese manufacturer is used to performing serious software monitoring. We find some of Sony's in-house additions, but there are no applications that duplicate those of Google.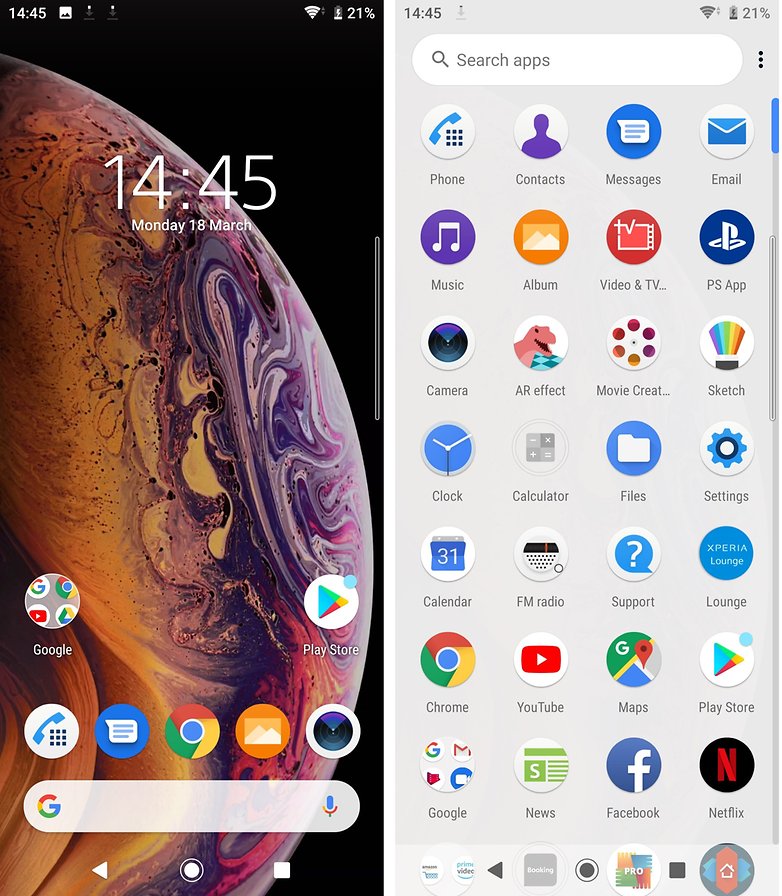 More memory for more content:
As usual, Sony is working with Qualcomm to get high-performance chips. On the Xperia 10, Sony uses the 630, while the Snapdragon 636 is used on the Plus model. The Snapdragon 630 of the Xperia 10 works with 3GB of RAM, whilst the Xperia 10 Plus has 4GB. The expandable internal storage is pleasantly large at 64GB.
A dual camera in a mid-range smartphone:
Here is the second big difference between the two Xperia 10 models. In the small Xperia 10, Sony uses a combination of two cameras with 13 and 5MP, while in the 10 Plus, there is a combination of 12 and 8MP. While the opening of both cameras is f/2.4, the 13-megapixel camera of the Xperia 10 has an opening f/2.0 and the 12-megapixel camera of the 10 Plus an f/1.8.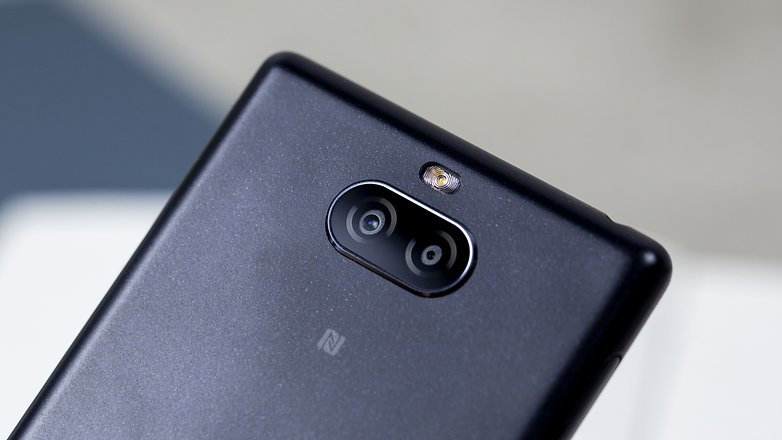 Will battery life still be satisfactory?
With 2,870 mAh, the Xperia 10 doesn't really have what you might call a battery monster and reality has unfortunately confirmed it. It is ultimately the only disappointment of this device. It is very difficult to get to the end of the day without needing a recharge. When I went out in the evening, I absolutely had to recharge despite moderate use during the day.
Final verdict:
The new 21:9 aspect ratio of the Sony Xperia 10 looks strange at first glance, but you get used to it quickly. The slim design also makes it easier to use the screen without having to move around. It's also a good thing that Sony has doubled the internal storage, so you have a larger reserve before you have to use a microSD card to expand it.
Also Read: Best Parental Control Apps to keep your Kids Safe in 2019
In the end, the Xperia 10 offers a good price-performance ratio (its only major weakness is the battery) and is a pleasant smartphone to use, especially for people who like to watch videos on their smartphone and enjoy the 21:9 aspect ratio of its screen. Without being a lightning bolt in terms of performance, the device will satisfy a good part of the users but those who are looking for more power will have to choose its big brother (Xperia 10 Plus).