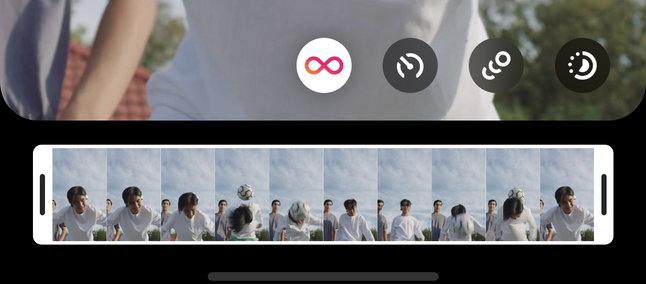 This Friday (10), Instagram Stories introduced new ways to record short videos with the Boomerang feature. The initiative – expected since mid-last year – is seen as a way to intensify competition with TikTok.
In all, there are three new effects: SlowMo, Echo, and Duo. They can be selected by the user after the creation of the video. The social network even posted a Twitter post to announce the news.
🐢 SlowMo
🗣 Echo
👯‍♀️ Duo

Boomerang has new creative twists that'll make you say yaaassssss. Try them all out today. pic.twitter.com/wp0A71RefL

— Instagram (@instagram) January 10, 2020
SlowMo has the function of reducing Boomerang to half speed. This reproduces the footage within two seconds for each direction in order to "capture every detail".
Echo, on the other hand, creates a motion blur effect, just like a "double vision", behind anything that shifts in the recording, as if drunk or tripping. To top it off, the Duo creates a textured effect by quickly rewinding the clip to the beginning, with a scanned, purposefully flawed appearance.
How to apply the new effects?
The new tools can be found by opening the Stories creator inside Instagram. Next, you should look at the bottom of the image capture selector for the option to create Boomerang.
After recording this type of video, a button with the infinity symbol will appear at the top of the screen and when clicked will show the alternate effects. Finally, simply choose an option and tap Finish.
Instagram can be downloaded or updated through the official app stores for Android and iOS. Download links are located on the card below the text.
Recommended: Galaxy S20 Plus 5G comes in real images confirmed design
Do you like the new effects of Boomerang on Instagram Stories? Join us!
Source: twitter