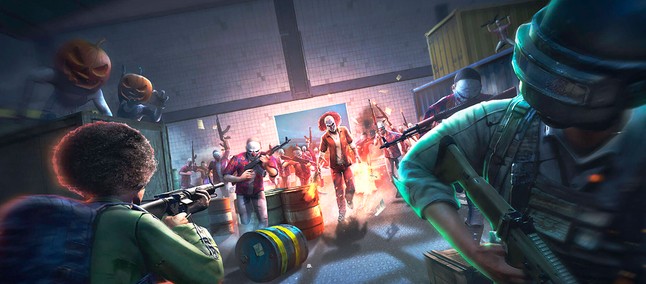 The game PUBG Mobile went through a series of updates that will offer more options within Battle Royale on these upcoming Halloween special weeks. New features implemented in conjunction with the theme include new weapons to increase damage power, vehicles and even much more intense gameplay than usual.
Patch 0.15.0 brings to the game, in its version for Android and iOS, the special Halloween update, which brings the whole American holiday theme into the game's decorations, even providing pumpkins for some surprises in between. out of the way.
In the new game mode called Survive Till Dawn, players will come across elements of Resident Evil 2, which had once been a central element of a special collaboration earlier this year, and will now help make the environment look even scarier. Decorated with pumpkins.
As shown in the trailer, gamers will also encounter some zombies in abandoned depots, which must be slaughtered to give extra scores to unlock rewards, such as equipment to protect against zombies and biologically affected humans.
In addition to the special Halloween events, Payload gameplay comes up at Battle Royale to give even more intensity in battle, providing unique weapons, aerial bombing, helicopters and even the opportunity to revive downed comrades.
In the armament part, some interesting additions were fairs, such as the Desert Eagle pistol that uses 45 ammunition and can deal up to 62 damage, and has two aiming options: Red Dot and Holographic. The UMP has undergone a minor modification and now receives 45 ammunition instead of 9mm while Vector has gone through the opposite process.
For those who were having troubleshooting down enemies that had the UMP and MK47 Mutant guns, the good news was the balance of damage and ammunition. Now barrels and gallons of gas can explode and cause damage to opponents, where the object that was used only for fueling vehicles can injure enemies while throwing grenades and Molotov cocktails.
Recommended: Galaxy A12, A52, A92 and more! Samsung registers 2021 mobile phone name
And finally, it will now be possible to use the jump option to climb more easily into buildings and containers without the help of boxes. All updates are now available for download from the Play Store and App Store.
Source: pocketgamer